Dimplex FTE16 Dehumidifier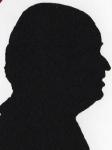 I have an older property and one side of my building especially prone to damp in fact I have had a Dehumidifier in use in one room for 35 years. However recently things have got worse and a second more transportable unit allows it to be moved about between the other two affected rooms the bathroom and kitchen and it can even be used to help dry clothes.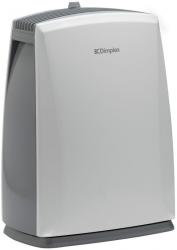 click image to enlarge
It is 53x18x30cm and weights close to 13Kilos.
Dimplex do three models in this range each with a slightly different water storage capacity, I was sent the middle offering the 16litre, the figure relates to the amount of moisture it can extract in 24 hours.
For really bad areas of damp the unit can be connected to drain automatically but I very pleased to say my case is not that bad so the internal tank can be emptied as required. The tank capacity is 2.3litres.
My decision to try a second unit was made when the kitchen windows were still dripping water several hours after a recent batch of washing and also when the tiles in the bathroom were still wet the following morning after a nice long soak in the bath the night before, to be fair both were in cold weather.
Just like a fridge or freezer a dehumidifier needs to stand for a while after unboxing to allow settlement before bringing into use.
So the next washing day had the dehumidifier in position in the kitchen and switched on, it is somewhat noisier than my own unit but it is working more efficiently.
1.5litres of water was extracted in the first two hours, .6litres in the next two hours and then .3litres in the next two hours, for those who still think pints that is approximately 2½, 1 and ½.
On a separate washing day in my kitchen it extracted .9litre or 1½ pints in four hours.
In my small bathroom after a long soak I moved the dehumidifier in with the door closed overnight it extracted
1.7 litres of water.
The extraction ability will depend on the surrounding temperature.
While I had never thought of a dehumidifier for drying clothes the cool air pushing out of the top of the device when on its highest setting would certainly provide a good breeze in the centre of an old fashioned clothes horse.
The Dimplex site talks of square metres for the size of room it can handle.
The model as sent to me can handle 24²metres; the largest capacity can handle 30²metres and the smallest 15²metres.
It is not light around 12.6 kilos but those having stairs it is moveable, those without stairs can use its castors to push it along.
While most would not be able to sleep in a room with the unit at anywhere near the maximum extraction level leaving it on a low level can produce acceptable results as it will cut out when the surrounding atmosphere is dry enough.
The top of the unit has a humidity control twist control going from 0=off to 9=continuous.
While it is hard to say you can smell damp you can always see it when bad and certainly when a room is not damp it does feel better even if it is still not than warm.
The tank is easy to remove to allow water to be thrown away, the filter needs occasional cleaning (around every two weeks when in use) and instructions are given in the user manual.
The Dimplex FTE16 Dehumidifier is available from Argos stores or online for around £184.99 or from their stores.