Home Control System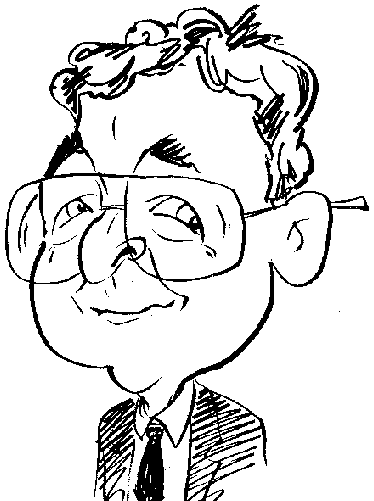 Review controls
Do you control your home? Or does it control you? Devolo believes it can put you in the driving seat.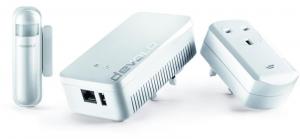 click image to enlarge
Technology, in its many guises, aims to improve the quality of the standard of living of users through the use of device that might bear the appendage of "Smart". No I am not referring to smartphones, although they could have a part to play, but the creation of a smart home where devices can be set to remotely control aspects of a personal living environment. One company that has developed a range of devices to fulfil these types of roles is Devolo, probably better known for its Powerline networking products.
Central to the Devolo view of your smart home control system is the company's Starter Pack which consists of three main components. Decked out in Apple White, these three components are a Home Central Control Unit, Home Control Door / Window Contact and a Home Control Smart Metering Plug. Also included in the packaging are an Ethernet lead, a packet of adhesive strips and screws for attaching components plus a small First Steps booklet.
The Home Control Centre Unit, with dimension of 130 x 50 x 70mm (H x D x W), has the appearance of a bulky three-pin plug. The size of the Home Control Centre Unit is such that it could struggle to sit alongside other plugs on a gang or dual socket connection. Ports for an Ethernet and USB 2.0 connections are build into the plug. To ensure there should be no problem in accessing these two ports, they have been positioned on the top of the device where they can be easily seen and should not be blocked by any obstructions when you need to access them.
Not quiet as conveniently placed are the unit's serial number and security ID. They are located on the inner face of the device where they will be hidden when the device is plugged in. Fortunately this information is duplicated on the front cover of the First Steps booklet to save you the bother of writing them down before inserting the plug.
Following the instructions in the First Steps booklet, you will need to add the Home Control Centre Unit to an existing dLAN network. An LED, in the form of a tick on the front of the unit, will glow white to indicate when the network connection is established. Using a browser you can then create a free account requiring the entry of an email address, password and date of birth. The unit can then be registered enabling the unit to ensure that all the Home Control components can work together within the system without interference.
Aimed with your email address and password information you can access your Mydevolo account and add components to your Smart Home environment based around the Control Centre Unit which will naturally be the first unit. Normally this is a fairly quick operation with the device's serial number being automatically detected, but, in my case, an update was available and this extended the process somewhat as the software was downloaded and installed on the Control Centre Unit. A reboot of the Control Centre Unit was carried out and a reconnection made to the dLAN network.
Supplied as part of the Devolo Starter Pack is a Smart Metering plug. This particular unit, which needs to sit in an appropriate power source, has a pass-through feature allowing another electrical device to be daisy-chained into the Home system. Using the Mydevolo website you can program the metering plug to power itself up and shut itself down according to a schedule. In this way you could attach a coffee machine to the metering plug so that your freshly brewed beverage is waiting for you at designated times or a floor lamp could be turned on / off at specific times. To help you with these tasks are a series of brief video clips. You do need to be aware that the metering plug can only accept a single connected device.
The third element of this Starter Pack is the Door / Window Contact Unit. This element is a two-piece fitting consisting of a sensor and a magnet. As this device does not link to a mains power source, it does need some other forms of power. In this case the power comes from a replaceable battery. As with the metering plug, short video clips are used to lead the user through a set-up process in order to detect when a door or window is opened unexpectedly. The Door / Window Contact device makes use of Z-Wave+ technology when communicating with other aspects of the Home Security system.
Earlier I mentioned smartphones and they can play a part with this Devolo Home System. By downloading the Mydevolo app you can remotely access and edit the performance of your Home System. Versions of this app are available for Android and iOS.
As its title states, this is a starter kit that can be supplemented by a selection of different devices, which I shall cover in a later article, depending upon your needs and budget requirements. The Starter Pack is currently available from Amazon.co.uk priced at £179.99.
http://www.devolo.co.uk/article/starter-pack-devolo-home-control/