Dell Small Tower Precision 3430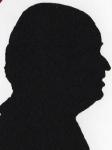 Finding a small tower is not easy, Dell describe this as a 'Small Form Factor Workstation'. I was asked to find a sub £600 small Tower. This however does not actually fill the request but it is a very powerful system that would do everything you need. On the face of it the price is only just over that figure but as it's sold as a business unit VAT has to be added.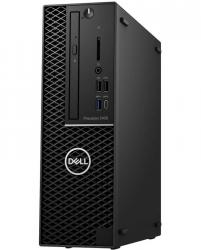 click image to enlarge
It is 29cm tall 8cm wide and when cables are inserted in the back 30cm deep, so it is very small. However it is very powerful with Intel i3, i5 and i7 processor options.
The front has a vertically mounted optical drive and the on/off button to the right of this should be a multi card socket (not on the unit sent to me), below this a 3.5mm headphone socket two USB ports side by side and below these a USB3 port and a USB 'C' port.
The back has an audio port, PS/2 sockets for keyboard and mouse, VGA and HDMI video outputs, beside these ports are two Display Ports. Below this a horizontal line of four USB3 sockets, below these two USB2 ports and an Ethernet socket. There are two expansion bays, both would be available. Finally a three pin Kettle style mains socket.
However this can be a totally configurable 'built to order' unit should you have other requirements?
Strangely I was sent USB keyboard and USB mouse you could save just over £15 should you already have these items or indeed save on two USB sockets should you have a PS/2 mouse and keyboard that would get a little nearer to the target price.
The unit I was meant to be sent has 8GB of RAM and 1TB 2.5 inches Hard Drive as well as an i5 processor and these specifications are available pre-built ready to send and with no delivery charge see link at the end.
For some reason I was sent one with an i7 processor and a 128GB SSD as well as the hard drive and 16GB of RAM.
You will not be surprised to know it was blindingly fast with average boot times of six seconds. Another indication of speed of both the processor and the SSD is that a total reset which I always do before returning PC's took only 16 minutes from start to a working PC this in case you have never done it normally goes into hours.
I tested it with two different panels the first the Dell USB unit published on 8th May and the second the 32inch Philips offering which was 4K and although the reviewed system has only on-board graphics I watched a number of streamed movies in 4K and there was no sign of any stuttering even with my average download speed of 20MB.
While this was a wonderful unit I suspect the likely price for the specifications I had would be more than double the target of £600 with additional SSD, i7 processor and double the RAM.
The price I give is for the specification that I requested that is for units ready to ship using the link below, remember you can save £14.60 if you already have a keyboard and mouse so the actual available price would be £624.39 plus VAT.
https://www.dell.com/en-uk/work/shop/cty/precision-3430-small-form-factor/spd/precision-3430-workstation