A Scouting Exercise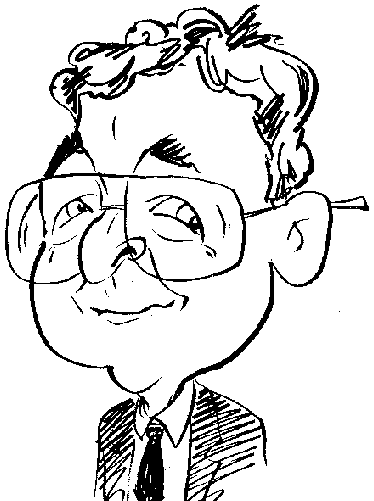 Review controls
Always be prepared is a Scouting belief and, in this case, it means be prepared to create mosaics.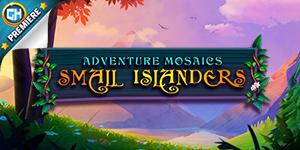 Adventure Mosaics - Small Islanders is a puzzle game. Developed by DIGIMIGHT, this game is of the nanogram variety. For those unfamiliar with this type of puzzle game play, I should explain it involves creating coloured mosaics on a grid guided by numeric clues arranged along the top and left side of the grid. Initially this form of game play involved monochrome mosaics but recently versions, such as this title, make use of colour in the make up of the image.
To create a mosaic, you will need to follow the numeric clues which inform you as to how many cells, whether in a row or column, will need to be filled in with a mouse click. When more than a single numeric clue is provided on a row or column, then at least one blank cell should be left between each number. With coloured mosaics, each colour is assigned its own layer with its own set of numbers for each column and row.
Adventure Mosaics - Small Islanders allows you to create profiles so that different people can play this game. Various settings can be adjusted as part of the gaming environment. Volume levels can be set for background music and sound effects. Options are available to play the game in full screen mode and use a game cursor plus select the tile set to be used from a choice of six different patterns. A choice of difficulty levels are available as you select from Casual, as each number is removed once used, or Advanced mode which only removes numbers once a row or column is completed.
Your role in this game is that of a youthful character who has entered a Boy Scout competition which involves building a boat and sailing to an island. Unfortunately, when at sea, a storm wreaks the boat and you are cast away on an unknown island. Making friends of a monkey, who offers to help you get back home, you need to complete a series of mosaic creating puzzles as you follow a set path with stop-over points each housing a mosaic puzzle.
With the combination of the grid and numbers taking over most of the screen area, various tools and options are arranged on the right side of the grid. Heading this section are a pair of Hint tools. One tool will automatically select a random cell to be coloured in while the other tool will target a small area selected by the player. Initially each tool can be used once but more uses can be earned during the creation of the current mosaic.
Next in this area is a colour palette displaying the six colours used in the current mosaic. Using this palette, you can switch between the different colours as often as you like when completing a mosaic. Four crosses indicate how many mistakes are allowed to be made for each mosaic. Also making up this area are options to remove the grid to see just the background image and view the options. The game comes with ten different wallpaper backgrounds which become available as you make progress on you mosaic creating journey. These images are of the storybook style variety and I found them to be rather disappointing.
Often, when the mosaic was completed, I struggled to recognise what the image was meant to be. Fortunately you are automatically presented with a screen that provides you with information as to the name of the object. Also present on this screen are the stars you are awarded for solving the puzzle without making a mistake or just a single error. Really the number of stars is irrelevant. It is only there for your satisfaction.
While progressing along the set path of mosaics, you will receive the elements required to build a sail boat to replace the one lost in the storm. These elements consist of logs, spars and sails. Once the sail boat has been built, you can sail to the next island where there is a broken down plane and you make friends with a fennec fox before starting on another route of mosaic stop-over grids to complete the building of a flying machine to replace the sail boat and move on to another island as the next stage of your journey.
While the story line behind this puzzle game is limited in its appeal, there are around 200 mosaic puzzles to complete. The game's graphics are suitable for the style of game play as you create mosaic after mosaic. The game will only really appeal to fans of nanograms.
I downloaded my copy of the game from Gamehouse.com where it is available priced at $9.99. The game's specifications call for a 1.0 GHz processor with 512MB of RAM and 530MB of hard disk space running Windows 7 and later.
http://www.gamehouse.com/download-games/adventure-mosaics-small-islanders