Cygnett FreePlay Wireless Earbuds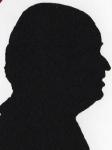 These are just gels that fit into the ear there are no wires or brace the Bluetooth connection is direct from the back of the bud to the SmartPhone. Unlike some other devices you can use just one bud should you wish so ideal if you have a hearing aid in the other ear.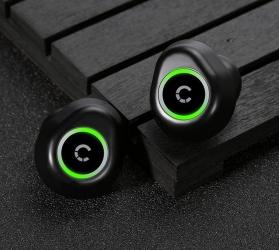 click image to enlarge
Each bud weighs only 6grams. Rather than have a USB lead to clip into the bud the USB connection is to a 57gram case that is also a second battery so if the buds run out of power just place them in the case to recharge even if you are nowhere near external power.
So you could wear the buds on your journey to work, place them in the case and they are ready to wear recharged from the case on your journey home.
The case is 6x6x3cm and slips easily into a pocket, purse or bag. The case has a clear Perspex top below this up to four green LEDs show how much charge is left in the cases battery, best of all the rear of the bud shows red if not fully charged or green when fully charged. Each charge should last around three hours and remember there is another charge left in the case for that extra journey.
A short micro USB to USB lead is provided and this can recharge from either a PC/Notebook or a wall socket.
A full recharge from the case takes around 90 minutes.
There are three sets of Gels in the box (small, medium and large) and changing them is quite simple. So if you and a friend like the same music and travel together one bud (any size) for you and one bud for your friend, with up to 10 metre range you do not even need to be sitting next to each other.
Linking the buds is simple as is linking to Bluetooth.
Sound quality is acceptable but if traveling on a noisy train or tube perhaps some cotton wool for the other ear if sharing the buds.
I have a range of files of all Genres including speech which I keep for testing all earbuds and headphones and I can say the whole gamut of music and speech files were clear and easy to follow.
The case has a snap shut mechanism with a tiny silvered button on the side to stop the case falling open in the bag or pocket.
Once the buds are fully charged all the LEDs go out.
There is a small eight side fold out booklet to explain everything and while the font used is quite small it is still very readable even the small print.
At the time of publication the Cygnett FreePlay Bluetooth Wireless Earphones are available directly from Cygnett for £79.95 and from Amazon for £78.11.