A Parallel World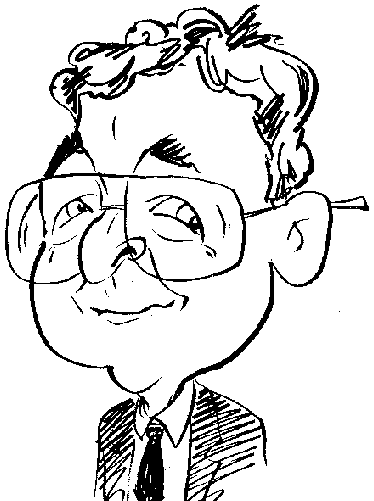 Review controls
From where do authors get their inspiration? This next game may provide the answer.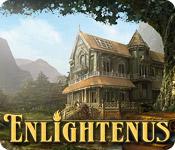 With a title that seems more at home when uttered with a pause partway through, Enlightenus is a game that belongs to the Hidden Object Adventure genre. Developed by Blue Tea Games, Enlightenus casts you in the role of a detective who receives a message from an author, named Edgar Lee, who required your help. As Lee was your favourite author when younger, you were only to willing to help him locate the missing pages from his novels.
Prior to setting out on your search for the missing pages, the game allows you to create profiles so that different people can tackle this case of missing novel pages. Adjustments can be made to the audio levels for background music and sound effects including the dialogue delivered by voice actors. Rather than give the player a choice of difficulty levels, there is just a standard level.
On arriving at Lee's home, entitled Floral Mansion, you are greeted by a fuzzy apparition. This is Edgar Lee who has just returned from a parallel world known as Enlightenus. Lee explains that he has a special powerful machine that allows him to travel between his home world and Enlightenus from where he gets the inspiration for his novels. Unfortunately on his last visit to Enlightenus problems occurred.
First the manuscripts of his novels were scattered all over the place. The transportation machine then developed issues which resulted in his fuzzy appearance. The machine had just enough power to carry out a single transfer to Enlightenus. You are then sent to Enlightenus to track down the pages of Lee's novel.
Enlightenus turns out to be a replica of Lee's Floral Mansion but with a number of differences and additions as you travel from room to room carrying out tasks and solving puzzles. As you travel around the Enlightenus version of Floral Mansion, your mouse cursor will change shape to indicate when an area can be examined further and when links to another area is available.
While many of the views shared by the two worlds are similar, you will not be surprised to discover some differences. The most obvious difference is that delivered by the format of Hidden Object game play. Keeping to the usual arrangement of combining a cluttered scene, taken from Lee's novels, filled with miscellaneous items, the game provides you with a number of targeted objects presented as images. Enlightenus then turns the players task on its head.
Instead of trying to find the objects in the scene, you will need to discover where they best fit in the game. These tasks include placing a bird sitting on a nest or a fly trapped in a spider's web. In some cases the objects are linked and can only be used in a certain order. For example you might need bolt-cutters to open a drawer so that you can replace tusks on an elephant concealed within the chest. At the conclusion of each Hidden Object scene you will be awarded with an embellished button for use later in the game.
Integrated into each Hidden Object scene are a couple of Enlightenus cards or E-cards for short. These E-cards are useful as they have the ability to speed up the charging process of the game's Hint feature. Left to its own devices, the charging of the Hint feature is one of the slowest I have encountered.
As you travel around Enlightenus you will discover that Lee is a collector of portraits and enjoys riddles. At various points during your exploration of Enlightenus you will be faced with a puzzle. Often these puzzles contain Lee's dual enjoyment of portraits and riddles as you try to position your collection of embellished buttons in appropriate slots either side of a picture. Other types of puzzles could involve moving symbols to their correct location and finding matching pairs of cards when they are laid face down.
Enlightenus is an innovative take on the popular Hidden Object Adventure genre. Spread over 42 chapters of document recovery and a different format of Hidden Object game play, this game should appeal to many members of the family. Requiring a computer with an 800 MHz processor with 1GB of RAM and 166MB of hard disk space running Windows XP and later, Enlightenus can be downloaded from Big Fish Games priced at $2.99.
Enlightenus > iPad, iPhone, Android, Mac & PC Game | Big Fish (bigfishgames.com)