Visit Chestnut Lodge Asylum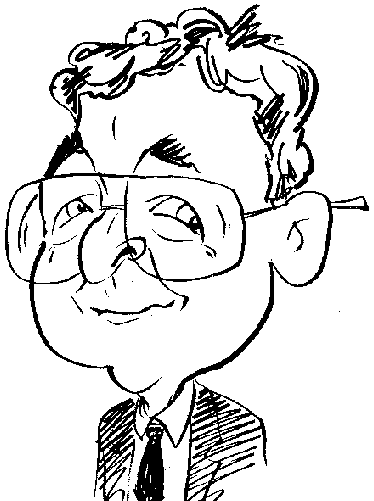 Review controls
Hopefully when visiting this establishment, you will arrive as an investigator rather than as a patient or you might never leave.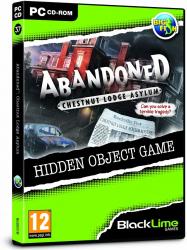 click image to enlarge
Classified as belonging to the Hidden Object genre, Abandoned : Chestnut Lodge Asylum forms part of the BlackLime series of game titles. Rated at being suitable for those aged 12 and older, the game has been developed by Lazy Turtle Games.
Prior to entering this world built around an asylum from where patients tended to disappear and neither the nursing staff nor the police could find any trace of them, you can create profiles for different players and adjust the gaming environment. The volume levels for background music and sound effects can be set. Three different types of screen width are available and you can also adjust the brightness level. You can also opt for a custom mouse cursor as your guide around the asylum establishment. With regards to difficulty, you have a choice of Casual, suitable for novices, and Expert for the more experienced player.
Your game character is drawn to Chestnut Lodge Asylum, which has been abandoned and left to fall into disrepair following several unexplained disappearances by patients, as the result of having the same dream every night. This dream had the character running along untidy corridors while being pursued by an unseen hunter. Following a nightmarish type fall, your character ends up in a room that becomes the site of their death. Your character works out that this dream is based on the Chestnut Lodge Asylum location and sets out to visit the place, at the start of this Hidden Object adventure game.
Stretched across the bottom of the screens, when in adventure mode, are the tools that are available to you during this stage of the game. Occupying a central position is the inventory storing items found or awarded for completing tasks. The inventory is intelligent enough to adjust its area so that it is able to display most of its content at one go. You can then select which item you need at the appropriate time. To the left of the inventory is a journal recording your findings while the right side of the inventory holds the recharging Hint feature which switches to the Skip feature during puzzle game play.
Further assistance is provided by the mouse cursor which changes shape to indicate when certain actions are possible. An arrow will appear to show when you can leave a scene for another location. The appearance of a magnifying glass means that you can examine an area while a cursor in the shape of a hand gives the clue that an item could be collected for adding to the inventory.
An outbreak of sparkles within a scene will indicate that a Hidden Object scene is available for entry. The game sticks to one Hidden Object format by combining a cluttered scene of objects with a text list of items to be located. An item coloured white in the list will be available immediately while those with a blue hue will require an additional action, such as being combined with another item in the scene, before they can be selected. One of the located items will be given as a reward for completing a Hidden Object scene.
When examining an area or talking to another character (actually the cast list of live characters consists of just a policeman and young boy) an overlaid window appears to depict the action. When conversation is involved, a voice actor will deliver the dialogue without even a hint of lip movement. The dialogue text will also appearing on the screen.
Along with numerous Hidden Object scenes, which are often revisited with a different list of items to be found, the game contains various morphing objects and puzzles. Varying in type and difficulty, the puzzles involve such tasks as lining up pathways, rearranging lock sections, setting up a boiler, arranging items by weight and solving a slider puzzle. A Skip option becomes available during puzzle game play.
With some nightmarish cut scenes and animation sequences, the game is visually impressive although the story line was a little fractured and hard to follow. As the game concentrates its action within the asylum and its grounds, the lack of a map feature is not too big a handicap.
The game requires a 2.0 GHz processor with 1024MB of RAM and 290MB of hard disk space running Windows XP and later. An online search for this title should find you a copy for under £5.00.
Abandoned: Chestnut Lodge Asylum (PC CD): Amazon.co.uk: PC & Video Games