Saving Fogmere Archipelago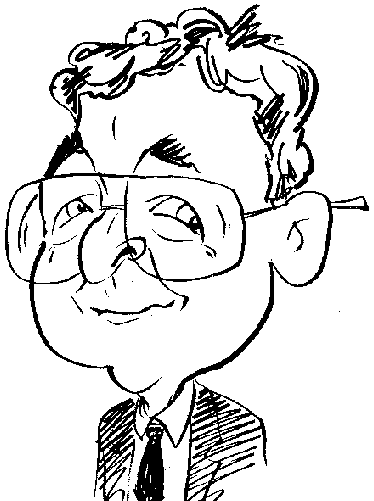 Review controls
Dipping my hand into the goodie bag of past games brought forth Magicville - Art of Magic. The result of my blind search is described as a Match 3 Adventure game with more than a touch of magic.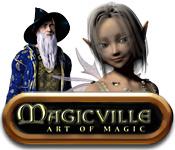 This game brings together elements of Match 3 game play, bartering, puzzle solving and spell casting. These elements can all be required as you attempt to thwart the dastardly plans of an evil sorcerer. You d need to be aware that this is a game that I first played over five years ago and I was returning for a second look at his challenge.
The game, which can be played in either Adventure or Time Trial mode involves a limited variety of challenges. Despite your initial choice and, just in case, you want a change of action type, there is an option to switch backwards and forwards between the two types of game mode. I took the choice of playing both type of action but acting as different players.
Whichever mode of playing you may take there are options to adjust the volume level for sound effects and background music. You can also opt to play with full screen viewing plus turn off a title sequence. Until you do so this title sequence will be replayed every time you start the game. and so it can become a little boring. Selecting Adventure mode of playing also gives the player a choice of timed or relaxed style of play.
Opting to play the game in Adventure mode, with relaxed setting, introduced the player to the land of Fogmere Archipelago. This land has recently fallen under the influence of an evil sorcerer who has brought darkness to the land and caused great distress to the local inhabitants. On hearing of this situation, Tiana, the faerie queen, calls on the wizard Eldric, who happens to be the brother of the evil sorcerer, to help vanquish this evil force. Your role in the game is to assist Eldric,
As mentioned earlier, Magicville brings together various elements of game play. Whether of Match 3 action, puzzle solving, spell casting of product management including bartering, these elements will be assigned its own full screen appearance. Each level of the Adventure mode starts play on the Map screen as you select the next point in Eldric fixed journey. You are then faced with a grid filled with embossed tiles for a session of Match 3 game play. Some of the tiles will be placed on a coloured background and it is these areas which will need to be cleared by creating groups of three or more tiles of a similar type. The group creation is carried out by swapping two adjacent tiles.
As you progress through the different levels of the game, the grids will vary in size as do the number of tiles being used. The embossed symbols will also vary in appearance. In some cases the tiles will also feature single or double strands of chain and a covering of frozen ice. These protective features will need to be removed by the tiles being included in matched groups.
As a reward for completing each grid you will receive an item, such as a plant, religious artefact, weapon and money. These rewards are displayed on the inventory screen. By selecting an item on the inventory screen you will be given a brief summary of its properties. Options are available to give, use, look at or attack using the selected inventory item, depending upon circumstance, as Eldric meets various characters.
Being a wizard, Eldric has the ability to cast spells. However these spells need to be purchased from the Spell Shop using the money earned from completed grids. Included among the available spells are those for making tiles vanish, swap positions, explode, shuffle and break chains. Up to three of each type of spell can be stockpiled, if funds permit, and used as necessary to complete grids.
From time to time, Eldric path will be blocked by the appearance of certain characters who are either looking for assistance or for whatever they could get. Any conversations between Eldric and these characters will appear in just printed text format. Eldric will need to use the items in the inventory to satisfy the needs of the blocking character who will only accept the item they really want.
Mixed in with the appearance of these characters and Match 3 action, there are a number of mini puzzles which are often repeated. There are puzzles involving the placement of cogs, matching pairs of cards, recreating an image, playing solitaire and arranging pipes to fill containers. If any puzzle proves too difficult, then a Skip option is available.
When playing this game in Time Trial mode then all the action is concentrated on a single type. You will need to work your way through 40 different levels of Match 3 action. Each level is graded according to difficulty and comes with a top performance list of imaginary players. Depending upon how long it takes you to complete each level, you will receive a gold, silver, bronze or green trophy. Your performance will govern whether you are allowed to progress to the next level. Levels can be replayed to achieve the required standard.
The game ends with a final challenge. You will need to make your way through a series of rooms by adjusting mirrors to send a beam of light to a particular destination.
The game's graphics are reasonable enough and suit the mode of game play whichever mode you select. Currently this game is available from Big Fish Games. It is currently listed at the low price of $2.99. The game requires a 1.0GHz processor with 512MB of RAM and 150MB of hard disk space running Windows 7 and later.
https://www.bigfishgames.com/games/5718/magicville-art-of-magic/?pc