The Devil's Tower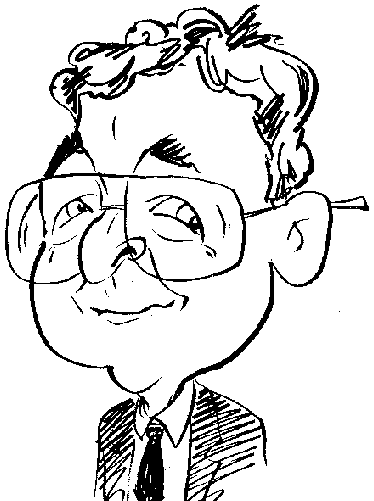 Review controls
Developed by Big Fish Games, Labyrinths of the World – The Devil's Tower pits the player against a vengeful god on a mission of destruction in this Hidden Object Adventure game.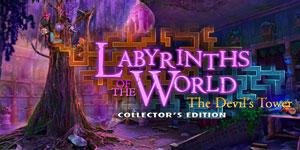 In this game it is up to you to defeat an army from another world under the leadership of the god and save your world from the forces of evil. I have been checking out the Collectors edition of this game which features a number of bonus items, some of which only become available after progress has been made in the main game.
Allowing the player immediate access are sections for music tracks, concept art, wallpaper, achievements and morphing objects plus a seeker lair where you can purchase items when you have enough resources. Three further sections, covering video cut-scenes, mini-games and Hidden Object scenes, can be used to replay items once they have been tackled in the main game. You also get a bonus chapter in which you need to save Tritia's son once the main game is completed.
Before embarking on your mission to defeat the vengeful god, you can make adjustments to the game-playing environment with profiles for individual players. You can adjust the volume levels for music, effects, environment and the voice dialogue plus select from features that include stretch, full screen, custom icon and special effects. There is also a choice of four difficulty levels. Depending upon your skill ability, you can select from Casual, Advanced, Hardcore and Custom with options to provide a tutorial, fast, slow or no help from Hint, Skip and active zones plus the type of help provided by a map feature.
The game casts you in the role of a powerful Seeker who needs to work through the five main chapters starting with "The Devil's Tower", and finishing with "The Crystal Realm". Accompanied by your sister, you arrive at the Devil's Tower with its reputation of being a portal to another world. An optional tutorial will introduce you to some aspects of the screen layout and the different cursors used to indicate when specific actions are possible. Among the cursors you will encounter during this adventure are those of a magnifying glass, hand, gears, pointing finger and an arrow as you explore various scenes and locations.
With the main well-drawn animated scenes taking over the whole screen area, a small section, running across the bottom, will be overlaid with the game furniture and tools available to the player. Taking up a central position is an inventory showing the items that have been collected. Any of the thumbnail images in the inventory accompanied by a Plus symbol can be examined and combined with another item, The inventory can be locked in place or left to disappear when not immediately required. Positioned to the left of the inventory are shortcuts to the game's main menu, task list and map feature. Occupying the right side of the inventory is the Hint feature, which changes to a Skip option during mini-game action, and icons representing Pearls, Artefacts and Morphing objects discovered plus a Strategy Guide made up of directions and screen grabs.
As a Seeker, you are commanded by the Supreme Seeker to travel to his world and stop the god Sanderion from destroying worlds by draining its energy. You are also reminded that you need to initiate your sister as a Seeker. Unfortunately before you can carry out the initiation process, your sister is captured by Sanderion and you must continue alone.
Various characters in the game have their own dialogue to impart. This dialogue is delivered in text format and spoken by a voice actor. Their on-screen characters show a minimal of lip movement during speech.
As you travel around the different locations and meet animals who have the ability to talk, you will be faced with challenges in the form of mini-games. When designing these mini-games, the game's developers seem to have an initial strong preference for those that evolve the creation of patterns or pathways. It is not until later in the game that some variation is used in the type of puzzles presented.
When encountered the mini-games will be shown in a windowed environment that is centrally positioned against a black background. Running down the right side of this window are icons to select either an easy or hard version of the puzzle, help instructions and a restart option. In some cases I felt the Help feature was a little confusing, leaving me unsure as to how best to proceed. As mentioned earlier, the Hint feature changes to a Skip option that can be used if the mini-game proves too difficult.
As mentioned there is some variety in the later mini=game tasks. For example you will need to grow some telepathy flowers. In case you are wondering, telepathy flowers are required to help you understand what a talking animal is saying when they communicate to you. At other times you will need to guide your character, arcade-style, along a path with obstacles and turn wheels to show a green arrow or answer a series of multi-option questions dealing with information you may have picked up from the game.
Along with the mini-games, this battle to save the world from the evil plans of the god Sanderion, are Hidden Object challenges. When Hidden Object becomes the focus of attention, then a variety of game playing styles are used. Generally you will be asked to find a general type of object, such as flowers or rope and board to create a ladder, or a list of different objects. This list could be in text format with some items requiring an additional action before they could be selected, or displayed as silhouettes. At any time during a Hidden Object section you have the option to switch back and forth as you play a Match 3 game. I tended to switch between the modes as the mood took me.
It did take a little while to get into this game. I would say it was not until I reached Chapter 2 that I really started to enjoy the playing environment and the challenges being set by the game. The Devil's Tower certainly kept me occupied for numerous long sessions.
My copy of the game was downloaded from Gamehouse.com where the game can be purchased for $19.99. System requirements call for 1.6 GHz processor with 512 MB of RAM and 1.5 GB of hard disk space running Windows 7 and later.
http://www.gamehouse.com/download-games/labyrinths-of-the-world-the-devils-tower-collectors-edition.