BenQ 28inch GW2870H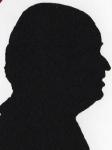 This flat panel from BenQ is one of a growing range that not only want to give you a crisp clear but also are aware of the damage that can be done to eyes by Blue light so that is possibly the one stand out selling point for eye health.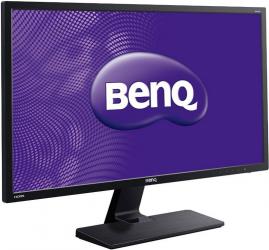 click image to enlarge
The Benq GW2870H monitor measures 65x37x2cm the latter is at the edges. It comes with a 11.5x32cm base that extends in the central area to 30cm where it is attached to the arm. The stand raises the panel by 10cm from your desk; there is no side to side movement but a reasonable amount of back tilt and a small amount of forward tilt. The base of the stand attaches via a twist screw to the arm.
The viewable screen is 62x34cm which gives the diagonal imperial measurement of 28inches.
Looking at the back on one side of the arm a kettle style main plug and on the other two HDMI sockets and a VGA (D-Sub) along with an audio 3.5mm connector required for the internal speakers should you use VGA.
Under the screen on the right side is a line of six touch buttons and nearest the edge an LED. These buttons are the on screen controls but I found that the 'Auto' settings worked fine and I only fiddled with these to prove that made adjustments to the settings as stated. I then returned to 'Auto' as to me it looked better than anything I could get manually.
I tested both with HDMI and VGA connections and both worked without problem, I also connected a mobile device and this also displayed correctly.
It has 3000:1 contrast, works well in low light, it is flicker free and protects against blue light. That is a lot of features in eighteen words. Add the fact that it can be viewed without strain from points near to either side and even above and below - the stated figure is 178degrees – means you do not need to be sitting anywhere near directly onto the panel.
Not that a panel gets anywhere near the finger touches that a notebook gets but the surround is matt black so will not show fingermarks like shiny black. The screen itself is not that reflective which is also a good feature.
One thing to touch the on screen controls for is the four possible settings designed for specific tasks.
Multimedia 30%, Web Browsing 50%, Office 60% and Reading 70% what are these modes, they are blue light reduction modes try them to see the difference and reward yourself at the end of the day for not needing headache tablets and not feeling terrible.
16.7 million colours – I took their word for this – and 8 bit colour mean shades of any colour and that includes both white and black are clearly discernible.
If I have a criticism it's that it is only a 1920x1080 panel and a lot of panels at this size would display a lot more even 4K.
Still let's concentrate on the plus points, it's clear, sharp display together with the blue light reduction mean its kinder to your eyes.
The BenQ GW2870H is available from the first link below for £185.40 with free delivery.
http://www.amazon.co.uk/gp/product/B0151KM5YC?ie=UTF8&tag=gadge0a-21&linkCode=as2&camp=1634