Adverse Weather Conditions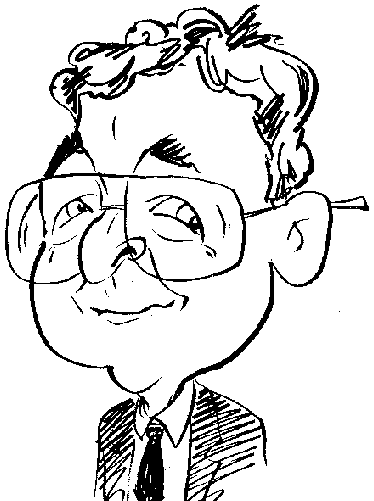 Review controls
Can you help Detective Louis solve why bad weather is affecting an Amazon village?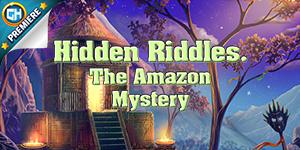 Hidden Riddles - The Amazon Mystery is a puzzle game that combines a healthy collection of nanogram game play within a detective based narrative. Developed by DIGIMIGHT, this game, as it title might indicate, is set in the Amazon region as Detective Louis, a professional private eye, aided by Ricardo, a young local, tries to solve some unexpected happenings and weird weather conditions that are affecting one of the nearby villages.
By creating profiles, different people can play this game and have their progress recorded. Adjustments can be made to the volume levels of the game's audio features. The game can be viewed in full screen mode using an easy to recognise custom cursor plus there is a choice of difficulty levels, namely Casual or Advanced.
The game is divided into five sections as you investigate matters starting with a journey entitled Entering Amazonia. Each section of the game contains numerous nanogram grids, evidence arrangement, puzzle solving and any progress in the story line. In the case of the latter, the story line progress will involve static characters delivering their dialogue in printed text format against a backdrop scene. A Skip option is available for those keen to get back to the main action.
The usual approach for nanogram game play is adopted as you are faced by 150 levels of creating mosaics. You will be presented with a grid consisting of columns and rows. The grid will be displayed against a backdrop of the Amazon area. Number clues are arranged across the top of the grid and down its left side. These numbers will indicate which cells in the grid need to be filled in or left blank. With some combinations of the backdrop scene and the current colour of the numbers, it was sometime difficult to make out the actual numbers.
To the right of the grid is a panel that consists of a colour palette that is to be used in the creation of the mosaic with each colour representing a separate layer and used by the numbers for that layer. Keeping the colour palette company is an area showing whether any mistakes have been made in the selection of cells. You are, in fact, limited to four mistakes for each mosaic. There are also a pair of Hint features that will either fill in a random cell or a user-selected area of a cross within the grid.
While the program will automatically switch to another colour in the palette whenever the current level is complete, you can implement a switch to another colour level at any time. Often by doing this it will provide some additional help in deciding whether a cell should be filled in or not.
As you work your ay through the 150 levels of nanogram game play, you will be awarded a piece of equipment plus a silhouette representing how the equipment should be placed. You can either place each piece of equipment as it arrives or wait until the full set for the silhouette has been received. Gradually this silhouette will be filled in with various pieces of equipment and you can then progress with your investigation.
As Detective Louis makes progress in his investigation, the backdrops used will change to reflect the progress made and changes in the weather conditions. From time to time these changes in the weather conditions will be seen occurring behind the grid display.
I feel that Hidden Riddles - The Amazon Mystery will really only appeal to fans of the nanogram game play. Placing equipment of a silhouette is fine as far as it goes but it did not involve the player enough. I downloaded my copy of this game from Gamehouse.com where it is priced at $9.99. System requirements call for a 1.0 GHz processor with 512MB of RAM and 217MB of hard disk space running Windows 7 and later.