Arlo Audio Doorbell and Arlo Audio Chime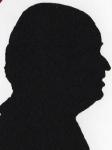 There are a number of video door bells on the market, here something different a door bell that probably still allows your original bell to function but it also allows you to communicate with the caller from your SmartPhone which could be with you miles away or in your lounge and the caller never needs to know if you are there or not, so cold callers cannot test their patter on you.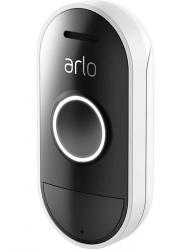 click image to enlarge
If you want video views of your callers then Arlo also has a range of offerings, but here I am looking at a door bell that works both locally and via the internet.
It is 9x4.5x2.5cm and as such is less noticeable as anything more than just a door bell.
If you already have a mains doorbell then you probably can just remove that and put this in its place and in a good percentage of cases the original bell or chime will still function.
I was also sent an Arlo Chime which just plugs into any mains socket and when the Arlo door bell is pressed this will sound. So in a larger property you can move the chime if you are working somewhere like the loft or garage where you would not normally hear the doorbell.
However this also sends a message to your SmartPhone and you can speak to the caller and they will not know that there is no one in at your home.
However if it happens to be that courier that you had been previously been waiting in for you could get it left with a neighbour or arrange a day when you know you will be in.
The signal from the doorbell goes to the Arlo base station that is connected to your router and that sends the tone to your SmartPhone.
In the Arlo Audio Doorbell box are the doorbell fitting screws and even wire extenders – if needed – as well as a double headed screwdriver and 'AA' batteries for the doorbell.
The Arlo Chime is a 13amp plug back with a bell attachment on it with the overflow of size above the plug so it will even fit in a skirting board socket.
I will discuss the base station in a subsequent review as it came to with an HD wireless camera which will form another review.
The small landscape 12x9cm Quick Start Guide gives you all the information you require which includes how to download the required App from the iOS or Android store. A QR code gives you access to a video showing how to do everything. The font is clear and easy to read even if your sight is less than perfect.
This is something that anyone with a tiny amount of DIY experience can do themselves.
You do need the Arlo base station to get the remote ability from your doorbell.
Both the Arlo Audio Doorbell and the Arlo Chime are boxed with the word Accessories and this alone should tell you it's not the complete package. So look out in the next few weeks for the Wire Free camera that does have the base station in the box.
For more information on the Arlo Audio Doorbell, Chime and Video visit the Arlo web site. The prices of the two items from Amazon are £79 for the door bell and £49 for the door chime.