Archos 90 Cesium Tablet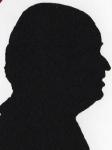 A Tablet is becoming more popular, some say they will overtake sales of Desktop or Laptop systems. Most Tablets I get to see run Android or Chrome but this one runs Windows 10. Tablets have touch screens which is a big part of Windows 10.
The Archos 90 Cesium measures 23x15x1cm and weighs 459grams. The viewable screen is 19.2x12cm which gives the notional diagonal imperial measurement of 8.8inches the screen resolution is 1280x800 pixels.
Assuming you are using it in portrait mode the right side has on/off and volume rocker. The base is clear the right side has connections for an external keyboard attachment (not supplied). This leaves the top that has a speaker, USB port, micro USB port, mini HDMI, headphone socket and micro SD card socket.
The top right corner of the back has its camera (no LED flash) and descriptions shown behind all the ports the last point could be useful until you know your product as the HDMI and Micro USB sockets are near identical.
It comes with a 32GB SSD drive which is 28GB, around 20GB available. The processor is an Intel Atom Quad Core processor running at 1.33GHz and there is 2GB of RAM it has Windows Home 10 and runs in 32bit mode. For those handy with their fingers touch is 10 point. It has both front and back facing cameras.
Startup is 18 seconds and shutdown is 3 seconds.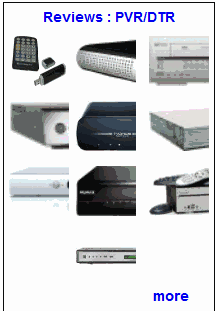 In the box is a small multi-language Quick Start Guide with the first 18 pages in English. There is a USB lead and a 13amp plug front.
Windows 10 was made to be used with Touch, here you can use the unit in Tablet or Notebook mode, for most actions the difference is not great except in Tablet mode you cannot see the Desktop.
As this is a mobile less than 10 inches then you get to have Word, Excel and Power point available at no cost.
All other Windows Apps should run and of course anything in the Windows Store is available.
I also ported the files from an old database product I use on my desktop all the time, this is a product from Windows XP time and it installed without a problem and it means that files not normally available to me when out and about now are.
I mentioned the micro SD card support and according to the Archos site it can handle cards up to 128GB which of course is lot of extra storage.

Having a standard USB port also allows standard memory sticks to be used as well. You could even attach a USB DVD drive for installing programs from media or playing the odd DVD or three.
I was happy using the on-screen keyboard but for heavy users the keyboard dock mentioned could be useful.
This could be a halfway house for those who cannot really justify having a PC and a phone.
The Archos 90 Cesium Tablet is available from the first link below for £99.99.
http://www.pcworld.co.uk/gbuk/computing/tablets-and-ereaders/tablets/archos-90-cesium-8-9-tablet-32-gb-black-10139630-pdt.html
http://www.archos.com/us/products/tablets/cesium/archos_90cesium/index.html