Portable Protection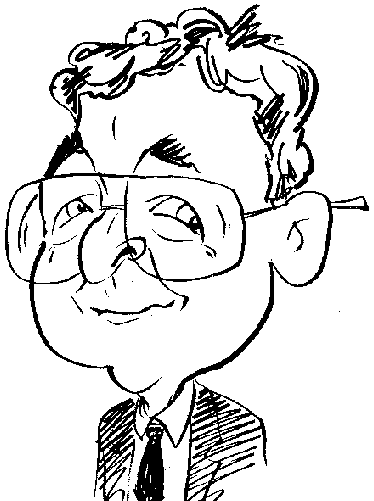 Review controls
Keeping your data safe even when on the move is possible with this next product.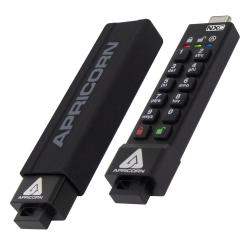 click image to enlarge
About 18 months ago I took a look at a security conscious, portable, external hard drive from Apricorn. This was the company's Aegis Fortress L3 product. Now it is the turn of the Apricorn Aegis Secure Key 3NXC offering. Like its bigger brother this small pocket-sized device offers the user automatic protection as part of its feature set.
The Aegis Secure Key 3NXC is a flash drive which is described as the world's most versatile hardware-encrypted USB flash key with a built-in C-type connector. Apricorn has taken the decision to produce this USB 3.2 storage device in six different capacities that range from 4GB up to 128GB. My review is based on the 8GB model from the range.
Adopting a fairly standard elongated shape, this Aegis Secure Key has dimensions of 80 x 18 x 9 mm. This means it can easily be slipped into a pocket or bag for transporting between locations in order for it to be used with different computer systems. A link at one end of the unit can be used for attaching the device to a key ring or lanyard although you will need to provide the lanyard as one is not included in the box. At the opposite end of the unit is a Type C USB connection.
You get a protective sheath which slides over the whole unit. This sheath is provided instead of the small cap which usually fits over the head of the device and tends to go missing in my household. A folded sheet of instructions, in various languages, it also provided with precise details of how to set up this unit and conduct various activities. These instructions cover Windows and MacOS platform.
Mounted on the front face of the unit is a dual column of raised buttons providing alphanumeric input options. These buttons are headed by red, green and blue LEDs which glow to indicate status and other matters. As the device is shipped without a protective PIN (Personal Identification Number), the creation of such a facility should be the first task on setting up this device. The initial PIN will be for use as ADMIN entry and should be made up of between 7 and 16 digitals that follow the rules set out in the instructions
The creation of this PIN, and any subsequent ones for individual users, should be carried out away from the computer. The Aegis Secure Key will provide its own power for this function through the use of its internal rechargeable battery which automatically recharges itself whenever it is attached to a computer. The Aegis Secure Key's battery has a smart-charging circuit facility which makes this possible.
As well as the protection provided by the PIN facility, the data stored on the device will be shielded with 256-bit AS XTS hardware encryption. The encryption protection means the device and its stored data will be compatible for use with Windows, Mac, Linux, Android and Symbian systems.
With the Secure Key unlocked by the user created PIN and then attached to a computer, you will have access to the User Guide stored on this drive. The User Guide is provided in different language versions. You can then set about transferring data between the host computer and Secure Key. I was able to transfer data with speed rates of around 270MB in 10 seconds using standard methods such as copy & paste.
The Aegis Secure Key 3NXC, as mentioned earlier, is operating system agnostic. It is happy to fit in with various environments while keeping its content safe and secure and offering protection from brute force attacks. For more mundane matters it is rated at IP68 validation for water and dust protection.
The 8GB model, which was used for this review, is available priced at £55.12. Other models with 4, 16, 32, 64 and 128GB are priced at £47.14, £71.10, £87.08, £111.05 and £143.00 respectively from Apricorn.