A New Echo Dot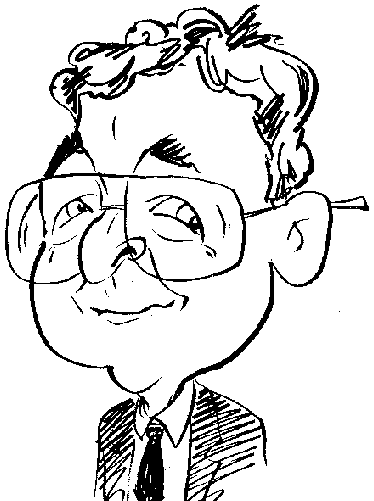 Review controls
Rather than rising from your favourite armchair, why not ask Alexa to carry out tasks.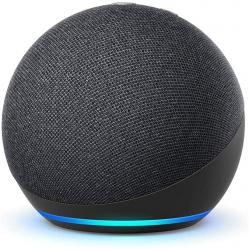 click image to enlarge
The Alexa influence continues to spread its net wide as our households become more reliant on smart technology. The latest member of this Amazon family to be released into the wild, and make its way to my home, is the 4th Generation Echo Dot. While perhaps not as frequent as the egg-laying delivery schedule operated by my sister's cockatiel (incidentally the cockatiel has commandeered a drawer in a desk / display cabinet combination for use as her nest), Amazon could not be accused of being tardy in developing the next generation of this particular product.
The 4th Generation Echo Dot has the appearance of a miniature model of one of those planet-based buildings depicted in Sci-Fi comics and early films of the genre. There were used as a means of providing accommodation from the fatal atmospheric conditions envisaged by authors. This Amazon Echo Dot spherical unit has dimensions of 100 x 100 x 89 mm. A flat base allows the Echo Dot to reside on an appropriate surface you select for its placement.
Continuing the earlier mentioned retro theme, I had been sent a unit decorated in charcoal or computer grey popular in the past. This colour certainly brought back memories of my early computer boxes. Also included in the packaging is a power lead and three-pin plug of the same colour. The 4th Generation Echo Dot is constructed from plastic that is 50% recycled material with 100% of recycled fabric and 100% of recycled die-cast aluminium so that this device will conform to the company's Climate Pledge Friendly initiative.
Mounted on top of the Echo Dot is an arrangement of four controls. These controls cover volume adjustment up or down, microphone on/off and an Action button. Raised slightly, these buttons can be accessed by touch alone. Situated on what acts as the rear of the device are sockets for power lead connection and a 3.5mm jack socket for linking the Echo Dot to an external speaker. Built into this Echo Dot is support for 802.11a/b/g/n/ac 2.4 and 5 GHz WiFi plus Bluetooth connectivity. Providing the audio output, whether via the dulcet tones of Alexa or when delivering your collection of music, is a front-mounted 1.6-inch speaker which, while not up to Hi-Fi standards, does a reasonable job for casual listening.
Setting up this Echo Dot, like other members of the family, is carried out via an app from the iOS or Android Play store. The App will detect the presence of the Echo Dot without being confused by the presence of other Dot units that might already be set up. You will be led through the WiFi connection process plus select a name for the location of the device in the home. Alexa will offer to use your current address as the area on which it will focus when requests are made regarding weather conditions.
Be aware that you will be offered 30-day trial periods for both Amazon Prime and Amazon Music. These offers will require the entry of credit card details. You can either refuse these offers if they do not suit or make a note to cancel your membership prior to the end of the free period otherwise you will need to pay for these services.
As I have found, it is quite easy to slip into the habit of using Alexa for a multitude of tasks during lockdown. It is also quite satisfying when you train Alexa to carry out a new task such as operating in conjunction with different areas of smart technology. Compatible with FireOS, Android and iOS devices, this 4th Generation Echo Dot was priced at £49.99 when I started writing this review. However by the time I completed my review, the product was available from Amazon priced at £34.99. Even before the price reduction it is well worth considering as a present for yourself or an elderly relative who would appreciate the company and its ability to perform tasks.
All-new Echo Dot (4th generation) | Smart speaker with Alexa | Charcoal: Amazon.co.uk: Amazon Devices