Combination Notebook and Tablet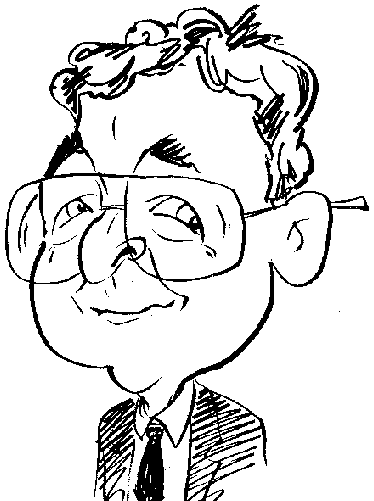 Review controls
Combining the functionality of a notebook and tablet elements is a product from Acer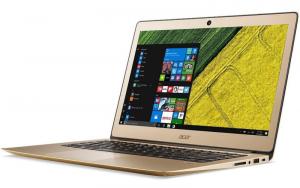 click image to enlarge
Adding to its extensive range of computer based products, Acer has released its Swift 3 offering. While classified as a notebook type device, the Acer Swift 3 adopts the more modern style of product by incorporating the ability to split itself into two separate units. A straightforward ripping motion is all that is required to turn the basic notebook format into a tablet and detachable keyboard arrangement.
When viewed in its closed notebook state, the Swift 3 has dimensions of 285 x 201 x 9.95 mm (W x D x H) and weighs approximately14 lbs. Running around the top half of the notebook's metallic grey screen element is an adjustable easel-type stand which I found useful. This stand element allows you to support the top cover, whether in screen or tablet mode, at various angles to suit the task currently at hand.
With its aluminium chassis, the top cover features a rear-mounted 2MP webcam that partners the 1MP webcam model forming part of the screen element. The Swift 3 screen is a 12.2-inch WUXGA model with 1920 x 1200 resolution and multi-touch IPS technology. Stereo speakers are built into the screen to provide audio capabilities.
As you would expect, with the device's dual notebook/tablet functionality, to have access to the product's connectivity options, when using this product in either mode, all the various sockets and control options are to be found in the top cover element. Positioned along the top edge of the screen/tablet are buttons to turn power on / off and adjust the volume emitting from the speakers, There is also a Windows key control enabling you to return to the Start menu or last application opened plus a battery indicator status light.
Arranged along the left side of the screen/tablet, in that part not being occupied by the easel support, are sockets for DC-on jack, using the supplied two-piece power lead, two USB-ports. MicroSD card slot and jack socket for attaching a microphone and headphone/speaker device. The two USB port give the user a choice of USB 3.0 or Type C USB 3.1 connectivity. Completing the arrangement of connection options is a series of magnetic studs along the base of the unit for attaching the keyboard feature.
The keyboard unit has a distinct plastic feel to it even with its matte fabric covering. With a QWERTY type arrangement, the keyboard incorporates a numeric pad within the alphabetic section while a mini navigation pad is tucked away in the bottom right corner. Built into the reasonable sized wrist-rest element is a touchpad that incorporates left and right mouse button areas. A material looped holder on the right side of the keyboard can be used to hold the stylus pen, which forms part of the package, and is useful for drawing tasks.
The Acer Swift 3 is built around an Intel Pentium N4200 1.1GHz Quad-core processor supported by an Intel HD Graphics 505 chipset and, as standard, 4GB of LPDDR3 memory. Taking care of storage issues is a 64GB SSD unit which delivers reasonable quick access to the operating system and available apps. There is support for both WiFi and Bluetooth connectivity.
Providing the power for the Swift 3 notebook and tablet device is a 2-cell 4670 mAh Li-Polymer battery pack. Running my usual continuous video watching test gave me 4 hours 20 minutes of video watching before a low battery message appeared. This was quickly followed by a system shut down. I was disappointed with the rather meagre amount of playing time achieved.
As to be expected, this basic two-in-one device comes with a 64-bit version of Windows 10 Home that has built in support for 10 touch points. The operating system is clever enough to recognise whichever mode the device is being used and adjusts itself according whether running in notebook or tablet mode. Performance is adequate for many general tasks with the stand feature and stylus pen adding a degree of extra functionality although you might not want to stray too far from a convenient power source due to its minimum battery support.
When checking the price of the Swift 3, I came across a bit of an anomaly. As supplied to me, the 64GB SSD version of the product is listed, at the time of writing, at £469.97 at Amazon.co.uk. Listed directly below this entry is the 128GB SSD version of the product and this is priced at £439.99 which does seem to be a far better bargain.