Restoring Wonderland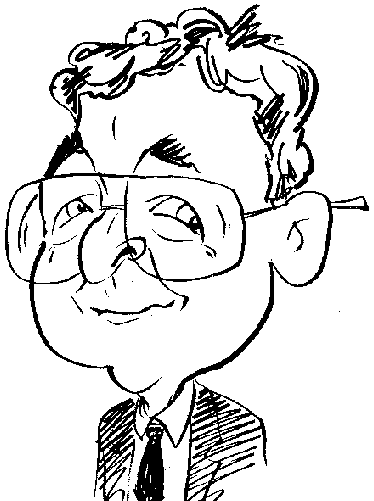 Review controls
The last time I took a Bridge to Another World, I ended up in the Land of Oz keeping Dorothy company. Now for my second excursion, over this virtual structure, to yet another literary environment, the destination is Shadowland with Alice as my companion. To avoid any confusion, and with my companion's name giving a possible clue, I was bound for a visit to Wonderland, the magical world created by Charles Dodgson who is better known as Lewis Carroll.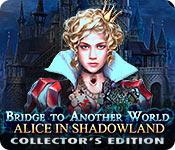 Bridge to Another World : Alice in Shadowland is a Hidden Object Adventure title developed by 4 Friends Game. I have been looking at the Collector's Edition of the game which comes with a number of bonus items to entice the player and add value to the basic offering. Some of the bonus items, such as concept art, screen saver, music and wallpaper, are available immediately. However for mini games, Hidden Object scenes, cut scenes movies and a bonus chapter you will need to have made progress or even completed the full game.
Profiles can be created to record the progress of individual players. There are also options to make adjustments to certain elements of the gaming environment. Levels can be set for music, sound effects and voice dialogue. You can also opt for full and widescreen viewing plus a special mouse cursor. When playing the game there are four levels of difficulty namely Casual, Advanced, Expert and Custom. Depending upon the selected level, you will get a different rate of charging for the Hint and Skip features, the appearance of helpful sparkles, indicated tasks on a map and a tutorial among the settings. With Custom level you can cherry pick from the available elements.
Rather than the young Alice of the original Lewis Carroll stories, the Alice of this title is a mother with a young child who sets out on her regular daily run. Stopping to examine a top hat she finds, Alice is sent tumbling towards a river by a mysterious figure. On recovering her equilibrium, Alice discovers she is in a magical land filled with wondrous sights and a character known as Rabbitson (no prizes for guessing which of the original characters he takes the place of) and her adventures begins.
Exploring this world can be dangerous as it is ruled by the Princess of Hearts who has turned the original Wonderland into Shadowland although it still retains its colourful coating. Running across the bottom of the screen are the tools to help you. Arranged from left to right are your Strategy Guide, Inventory and Top Hat representing the Hint feature. Any items in the Inventory bearing a plus sign will need to be combined with another item before use. A further tool or indicator sits on the left side on the screen in a central position. This tool will inform you as to how many morphing objects and special playing cards have been integrated into the current scene and available for finding.
As you travel around the land, the mouse cursor will change shape to indicate when different actions, such as pick up or examine an item, can be carried out. The cursor will also change shape to an arrow pointing towards possible exits from the current scene, However you do need to be careful as some scenes have built-in arrows allowing you to scroll left and right to investigate more of the current scene.
At various points during the game, you will be provided with certain magical tools to assist your journey. A searching compass can be used to find specific items concealed within a scene while a mobile phone can be used to grab images and provide a light for dark scenes. You also get a magical bottle, that will combine with seal pieces, to enable a character called Jack to cast spells to help complete tasks. You will need to follow the instructions to activate these spells.
Various formats of Hidden Object game play are used during the game. There are several examples of text lists that you need to find in a cluttered scene. Sometimes each item found will reveal a section of an image that needs replacing. Rather than a text list, you are sometimes required to find images than relate to part of a character's dialogue. On other occasions you will need to replace images within a scene or find items represented by silhouettes.
Spread over seven chapters of well-drawn and interesting graphics, with eye-catching animations, this game is filled with a range of characters that have their origins in Lewis Carroll's stories. Good use is made of overlaid windows for various tasks and mini game type puzzles. These windows help you focus your attention on the appropriate view and current task. Overlaid windows are also used when a conversation takes place. The dialogue will be delivered by a voice actor and displayed as text across the bottom of the window.
With its excellent graphics and eye-catching animations, this trip to another world is a visual treat. The story line does stretch your imagination and can, at times, be a little difficult to follow. Available from Big Fish Games, Bridge to Another World : Alice in Shadowland requires a 1.0 GHz processor with 1024MB of RAM and 1379MB of hard disk space running XP and later. Currently this title is priced at £10.80.
Bridge to Another World: Alice in Shadowland Collector's Edition > iPad, iPhone, Android, Mac & PC Game | Big Fish (bigfishgames.com)