A Faster Nighthawk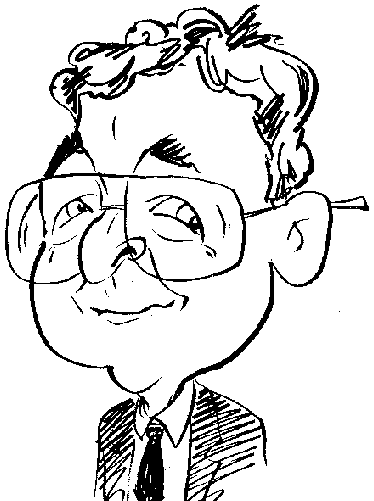 Review controls
Modern technology consumers, of which you and I are committed members, are always demanding and constantly on the look out for more power, increased functionality and a wider range of connectivity. NETGEAR believes it has a product that could help satisfy our needs.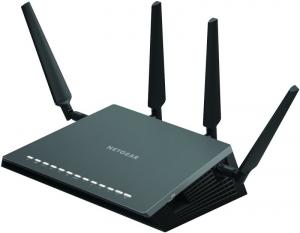 click image to enlarge
Adding to its Nighthawk series of products, NETGEAR has developed the X4S model. This product is an AC2600 WiFi Modem Router that offers both ADSL and VDSL functionality across the 2.4GHz and 5GHz bandwidths. The unit's built-in VDSL / ADSL modem facility comes with the claim of working with DSL ISPs such as BT, Talk Talk, BT Infinity and Talk Talk Fibre.
As with the earlier Nighthawk product that I looked at recently, the X4S Router / Modem is a plinth shaped black box that has dimensions of 285 x 185 x 54mm (W x D x H). While the overall basic shape and dimensions are the same as the previous model, the X4S has put on a little weight. It tips the scales at 846g showing an increase of 68g. If workspace is an issue and limited then there is a wall-mounting option. However you will need to provide the necessary fittings for this type of set up.
In order for the X4S Router / Modem to perform its duty, four antennas will need to be connected. These antennas need to be screwed to specific points on either side and along the rear of the unit. Each antenna is clearly labelled (this time with a black number on yellow backing rather than the white on yellow used previously) so that they can be attached to their appropriate connection points without putting too much strain on your eyesight.
Four being the magic number with this product, there are four Gigabit Ethernet port on the rear of the unit along with sockets for Internet and VDSL connections plus mains power and an on/off power button. There is also a small toggle switch that lets you turn off the illuminations glowing from the 13, yes 13, LEDs decorating the top front of the X4S.
This outbreak of LEDitus does provide valuable feedback as to status and activity issues but it can be distracting to yourself and others especially if the unit is set up in a living room environment. Fortunately, as mentioned earlier, you can disable this light show feature apart from the power light. The LEDs, running from left to right, cover power, DSL, 2.4GHz WiFi, 5GHz WiFi, first USB 3.0 port, second USB 3.0 port, eSata port, Ethernet 1, 2, 3 and 4 ports, WiFi on/off and WPS feature.
The X4S is powered by a dual-core 1.4GHz processor. The built-in DSL modem has the distinction of being the first to market offering support for the latest Wave 2 WiFi technology with Quad-streaming. Other features built into the product include multi-use MIMO (MU-MIMO) for streaming data simultaneously to up to three devices and dynamic QoS for prioritising traffic depending upon individual applications and the device set up.
The two USB 3.0 ports are enabled with NETGEAR's ReadySHARE® technology. This technology allows you to access and share USB storage devices connected to the X4S plus wirelessly access and share a USB printer.
Along with the X4S unit and the four antennas, NETGEAR provides an Ethernet cable, phone lead with a DSL filter, power lead with AC adapter and an illustrated Quick Start Guide. There is also a sheet of paper covering instructions regarding a possible problem with UK Be There and O2 DSL detection issues. According to the information supplied on this page the "root cause is under investigation and a fix will be issued as soon as possible". The information is dated February 2010 which does not quite gel with "as soon as possible" to my mind.
Supplied with the X4S is free backup software. This software is entitled ReadySHARE Vault™. Once set up this software will automatically record incremental changes on computers on the host network and save them to a USB hard drive connected to the X4S.
This is an impressive piece of kit which promises to deliver a claimed wireless speed of 2.53Gbps which will appeal to hard core gamers and those constantly streaming HD video and the like. NETGEAR has reached this figure by combining the 2.4GHz and 5GHz bandwidths. However not everybody's equipment will be able to support the handling of traffic at such a speed unless, of course, you undertake a fairly extensive upgrade process with will add to the cost of this product. The NETGEAR Nighthawk X4S AS2600 WiFi ADSL / VDSL Modem Router has a price tag of £269.
http://netgear.com/home/products/networking/dsl-modems-routers/D7800.aspx