Listen in Style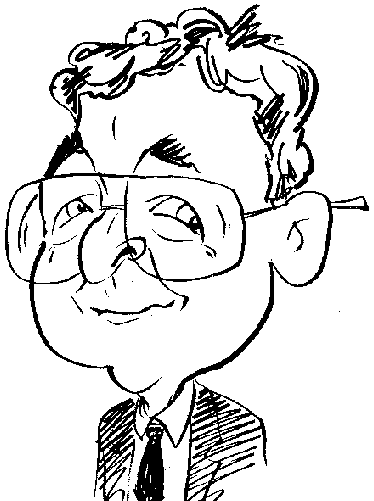 Review controls
As part of its new product line-up, Pioneer has released a new Bluetooth speaker with a title that does not refer to its price.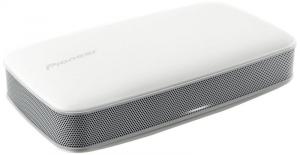 click image to enlarge
Aptly named the FREEme product is a Bluetooth speaker unit from Pioneer that has been released under the tag line of "Listen in Style". Unpacking the product reveals the FREEme unit, 2 and 3-pin power plugs with an AC adapter, standard-to-micro USB lead, 3.5mm jack plug audio lead, draw-string soft carry pouch, perforated non-slip sheet and various items of documentation that includes multi-language operation instructions and a poster advertising a Pioneer app that can be used with the FREEme.
This FREEme Bluetooth speaker is available in two model types that are differentiated by the type of material covering the unit. In the case of the IF3 version you have a choice of black or brown leather covering while the IF1 version can be purchased with a black, white or aqua rubber coating. My review sample was the black IF1 product.
With dimensions of 151 x 45.5 x 8.2mm (W x H x D) and weighing 361g, this is a speaker that can be slipped into a pocket or bag without causing too much inconvenience. Running around the sides of this device, with rounded corners, is a perforated metallic grill. Powering this device is a lithium-ion battery pack which Pioneer has rated at around 7 hours of power. Unlike other similar devices I have looked at, the FREEme unit comes with instructions on how to replace the battery should the need arise. This process involves removing the unit's stand cover and unscrewing a couple of screws. I must admit to have not tested how easy or difficult this process might be.
While I would have preferred the ease of access offered by front mounted controls, Pioneer has opted to position all the available controls and connection options along the rear of the device. In this position, running from right to left, the control options are made up of a micro USB port for battery charging, AUX input socket, a reset button, phone call button, volume up and down, Bluetooth pairing and the standby/on button. A white light, indicating the unit is turned on, appears, centrally positioned, on the front of the FREEme.
Once you have charged the FREEme device using the supplied lead and power adapter, setting up a Bluetooth connection is straightforward as you hold down the Bluetooth button for a second in order to activate the process. Your iOS/Android smartphone or tablet can then search for and establish a connection. The standard "0000" password can be used if required. The FREEme can hold details of eight Bluetooth connections although only one can be active at any given time.
There is also support for NFC (Near Field Communication) to establish a Bluetooth connection. You will need to hold your smartphone or tablet up close to the top of the FREEme to activate and create the pairing. During this process, the front mounted power light will flicker before returning to a steady glow to indicate that a connection was established. Note that not all smartphones and tablets support NFC.
When the current Bluetooth connection is in connection with a smartphone then the FREEme speaker can act in hands-free mode as you make and receive phone calls from friends and family. An incoming call will be announced by a ring tone as the music is put on a temporary hold. A one-second press on the FREEme phone button will allow you to accept the call. A similar long press on the phone button will end the conversation and the music playing will be restored.
Rather than using Bluetooth as the means of delivering music, you could opt for a link via the AUX socket using the supplied 3.5mm jack audio lead. Inserting the lead into the AUX socket will immediately block the Bluetooth output but does not actually stop it by loosing the Bluetooth connection. Removing the lead and you will discover than the Bluetooth delivered music has continued to play but you could not hear it.
The Pioneer FREEme Bluetooth speaker unit delivers its audio output from 2 x 40mm full-range speakers that are backed up by a passive radiator. The audio quality, for a device of this size, is fine while I was able to get over 10 hours of listening time from a single battery charge. You can also download the free Pioneer Wireless Streaming app that allows you to make adjustments to the audio output delivered by your FREEme product.
Pioneer has priced the IF1 FREEme device at £129 which seems little high for the functionality on offer.
http://www.pioneer.eu/uk/products/42/202/227/XW-LF1-K/page.html