Top Wonders of Wireless Technology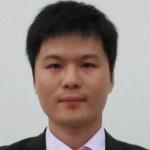 Check latest wireless technology. Update your current technical knowledge within a minute.
One of the biggest outcomes of improving technology is increasing convenience. Information at your fingertips, making monetary transactions with the click of a button, buying and selling things from the comfort of your own home – all these activities that were unimaginable just a few years ago have been made possible through continuous innovations. Most of the time, even though technology provided convenience does exist, we're unaware of the latest progressions in it until we actually start using it.

One of the most recent advancements in science and technology has resulted in bringing about the age of wireless devices. Be it your decade old cordless phone or your current smartphone, it is all wireless and it keeps getting smarter and more hi-tech. Ten years ago who could have thought that some day there will be a smartphone in future which will render other gadgets like cameras, watches, alarm clocks, tape recorders, etc. dispensable!

No aspect of our everyday life has been left untouched by technological advancement. Be it the way we communicate and share information through wireless devices or the way we keep ourselves entertained with wireless remote controlled models of hi-tech toys for our hobby options or the way we read books on tablets and cloud readers – it's all very different now from the way it used to be earlier.

Classifying Wireless Technology

Just for our ease of understanding, let us classify wireless technology into 4 broad categories:

Fixed – These are wireless devices and systems operated at your home and offices that are connected to modems to access the Internet.

Portable – These are wireless devices and systems operated outside your home and office that work independently and are powered by batteries.

Mobile – These are wireless devices and systems that can be fixed and used in moving vehicles and trains, etc.

Limited Range – These are wireless systems that can be used to transmit data digitally within a limited range or area.

Let us now have a look at some of the prominent devices that are wireless and have gone on to become huge with people in terms of popularity and usage. These are some of the devices that have changed the way we live and think. Needless to say, all these devices come with their own advantages and disadvantages. However, we as responsible users can bring about a positive difference by using technology in a responsible manner. Read on to know more.

Mobile Phones Do it All

There's probably no person on this planet who does not have a mobile phone. With passing time, mobile phones only seem to be getting more and more popular. Technology seems to be evolving the fastest in this segment, what with newer, faster, sleeker and more efficient models being released by mobile phone companies every quarter and people waiting to lap it up. This is probably the best example of highly successful wireless technology readily accepted by multitudes people using it on an everyday basis.

Wireless Peripherals for the Good Ol' Computer

Don't you just hate it when you find it nearly impossible to distinguish between the wires of your computer's mouse, keyboard, speakers, webcam, and the printer because they're just so badly entangled with each other? Telling one cable from another is akin to getting lost in a maze which only seems to get more and more complicated. However, with the advent of wireless computer peripherals you can avoid getting wired into this mess. Probably a boon to those who are always buying new USB devices to connect to their PCs, these wireless peripherals can be operated through batteries or connected through Bluetooth and these work as flawlessly as any wired device minus the web of wires.

Defy Wires with Wi-Fi

Wi-Fi or wireless fidelity makes use of radio waves to connect devices to the internet. This is basically high speed and wireless technology to access the internet that makes it possible to exchange, transmit, or download large amounts of data/files from one device to another by making use of access points. Most devices like PCs, smartphones, tablets, and gaming consoles, etc. can make use of Wi-Fi technology to connect to each other.

Wi-Fi security has been an area of concern over the past few years as hacking into a system is comparatively easier through Wi-Fi connections. However, various encryption technologies have been employed to deal with this issue.

My GPS Found You!

GPS or Global Positioning System is a technology that is used in devices that are found in moving vehicles to ascertain your own location as well as your destination anywhere on the planet. Simply turn the device on and see/hear what your current location is and what route you need to take to get to your destination. You are never alone and can never get lost with a GPS device by your side.

GPRS Does It

GPRS or General Packet Radio Service is the most widely used form of technology that connects 2G mobile phones and home PCs with the internet. These aid wireless communication on the basis of availability of packet data.

Ecommerce for All

Computers and mobile devices have already been put to use to engage in the world's most popular way to pass time – online shopping. Shopping and banking online are gaining increasing popularity among the masses.

Remote Garage Door Openers, Television Sets, Cordless Telephones

These might be some of the oldest wireless gadgets that we have been using till date but definitely worth a mention as these will be considered as the pioneers in this technology which primarily made use of radio frequencies to operate. This remains evergreen as many more current devices harness the power of radio waves to create more and more user friendly remote controlled devices.

Like every technology, wireless systems too are developing more and more with every passing day. As this technology becomes easier to access and cheaper for all to use, it is sure to add quality to our lives and bring the world closer. However, it is up to us - the users, to make sure that we actually use it to enrich lives rather than abuse it.