Strengthening Wi-Fi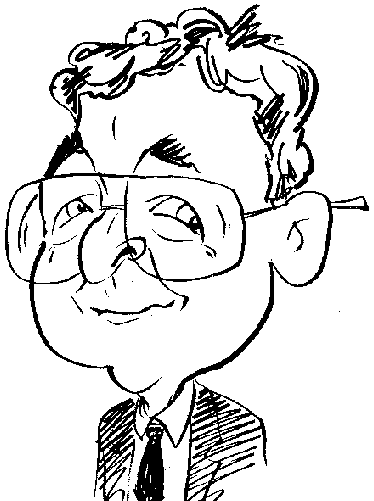 Review controls
As one of the leading suppliers of HomeBase network technology, Devolo has been taking a look at how best to include Wi-Fi into a HomeBase network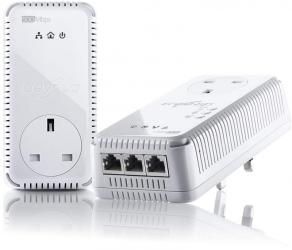 click image to enlarge
Now I do not want you to panic or get in a state but, according to those "inventive" people at Devolo, computers could well be suffering from a particular ailment which some believe has reached epidemic proportions in the UK. This ailment is not, as you might suppose, be as a result of one of the numerous viruses or various anti-social activities that are currently being unleashed on the general community.
Instead this epidemic is more to do with our living environments which were mainly designed and built before the computing lifestyle became the norm. It is the design and layout of your dwellings with walls and other blockages which provides the breeding ground for this ailment known as Weak Wi-Fi Syndrome which does sound a but like a Google inspired film title starring – well I will leave it to you to insert your own male and female leads for this computerised medical emergency.
Along with the announcement of this "fast-spreading" condition that has an adverse effect on our wireless networks, Devolo has come up with a cure in the form of the company's "Wi-Fi Anywhere!" product which is available in three flavours. In each case the solution is based on a HomeBase type of network set up that takes advantage of the household's power grid to provide the conduit for delivering content. You can opt for a Single kit, Starter kit or Network kit depending upon whether you want to add to an existing dLAN HomeBase network or create a network. To this end each of the different kits will contain at least one dLAN WiFi unit (the network kit has two of these units).
The dLAN 500 WiFi unit is a fairly bulky (65 x 65 x 50 mm) white 3-pin plug housing the necessary dLAN and wireless technology. This unit features an Ethernet port in case you want to link it to an additional computer and add it to the network. Unfortunately the positioning of the port, on the base of the unit, is such that it becomes unusable if access to available power sockets is limited to those on floor level skirting board which is often the case in older building including my home. An appropriate extension lead is one solution while another would be for manufacturers to turn their devices upside down. Integrated indicator lights, in the form of buttons, are mounted on the front of the plug's body for power and dLAN WiFi feedback.
The Starter kit adds a network cable and a dLAN 500 duo unit to the dLAN 500 WiFi unit. As its title implies, the dLAN 500duo has two Ethernet ports on the base of its 65 x 80 x 45 mm 3-pin plug white body. The two Ethernet ports allow you to link this unit to a router/modem for Internet access and still be able to bring another device into the network. As mentioned earlier the Network kit has two dLAN 500 WiFi units plus the dLAN 500 duo unit.
All three kits contain a mini installation guide which just consists of a series of illustration without any explanations. There is also a small CD that includes a more substantial User Guide in PDF format. The CD also contains the Devolo dLAN Cockpit software. Once installed this software is capable of identifying all the accessible dLAN adapters on the network. Relevant information regarding each device will be provided. You can also download a free app for either iOS or Android so that you can interact with your network using a mobile device.
Support is provided for encrypting your network including WPS while the LED lights can provide colour feedback as to the condition of your network. Green indicates that HD-video streaming should be possible; orange indicates SD-video streaming white red signifies your access will be limited to simple data transfer and the Internet.
The Devolo "Wi-Fi Anywhere!" solution is best suited to those locations spread over two or three levels with wall sockets that are not too near the floor. Within this type of environment you should get a wider coverage of reasonable strength WI-FI for your home network. I do feel that this product would be more suitable to those with some experience in creating a network as a novice could well struggle with those of the processes.
A quick Web search revealed the following prices for the three different products.
| | |
| --- | --- |
| Single kit | £49.99 |
| Starter kit | £78.26 |
| Network kit | £119.00 |
You will need to be running Windows XP and later, Mac OS X or Linux to make use of this product.