D-Link Router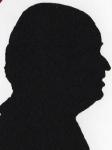 Having recently looked at a couple of items from D-link it seems a natural extension to look at one of their recent Routers. This would give a no installation setup to their security camera as well as many other items to desire.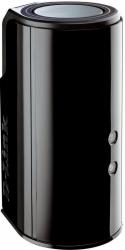 click image to enlarge
The D-Link Wireless AC1750 measures 21x10.5x9.5cm and shiny black as most routers just sit there are perform their job there is a good chance that it will stay shiny black.
The rear has a line of connections, USB3 port, WPS activation button, four LAN ports, Internet connection to your modem, power button and DC power connection. The front has two buttons Power and WWW.
The full name of this unit is Wireless AC1750 Dual Band Gigabit Cloud Router DIR-868L.
Where it gains over most other routers is Wi-FI speed and here it claims to be three times faster than Wireless N.
D-Link does a Free Android or 'i' Device App called mydlink and this allows you to monitor your home network remotely. Also using the included SharePort technology you can share files, playlists, photos and videos more easily than with Windows software.
If you also have a D-Link camera this has a zero configuration when connected via a D-Link router.
I noticed that my standard connection rate from my ISP seemed faster – it was not – but the distribution around my network was.
Something called AC SmartBeam means that HD Video can be streamed around the home by wired and Wi-Fi connections without dropped frames or other annoying problems.
Often when I used to make Skype calls – especially video ones – people used to complain about break up of the image and usually the solution was to revert to voice only. During my recent tests – since attaching the D-Link router things have been much better and no complaints. Of course that could just be the new owners of Skype Microsoft improving things, oh look another flying pig.
I have always had one corner of my home that has a very slow and sometimes non existent Wi-Fi connection one solution is Power over mains and that works well but it does require a connection at both ends which is preferable to a very long Ethernet cable but still extra work. With this router the connection seems to be fine even in that far corner.
The faster Wi-FI of course helps with Android or 'i' devices as well as they can sync and download faster, the stated figure is 'up to four times faster'.
One reason is that unlike a lot of other routers the D-Link offering works on both the 2.4GHz and the 5GHz bands simultaneously.
The USB3 port means that you can connect an external hard drive and move data around your network very quickly as USB3 is much faster than USB2, but it will still work with USB2 drives.
Amazingly it is possible to setup and configure the D-Link router from your Android or 'i' device and not even need to touch the PC.
It is designed to work seamlessly in the home, out and out and even link to the Cloud so it matters not where your data, video or photos are you can access them from anywhere on a PC, a notebook, an 'i' or Android device.
The box has the router, an Ethernet cable, the DC adapter and a Quick Installation booklet which explains everything in three pages per language.
This device will work with both cable and ADSL connections, a lot of ISP's supply a modem with a single Ethernet port just use the cable provided to connect to the D-Link router and you then should have four Ethernet ports as well as a very rapid Wi-Fi connection, add on the ability to use with both Android and 'i' devices and this makes it a powerful soulution.
The D-Link Wireless AC1750 Dual Band Gigabit Cloud Router DIR-868L is available from the link below for £231 with free delivery.
http://www.amazon.co.uk/gp/product/B00D9QFTKS?ie=UTF8&tag=gadge0a-21&linkCode=as2&camp=1634
http://www.dlink.com/uk/en/home-solutions/connect/routers/dir-868l-wireless-ac1750-dual-band-gigabit-router