A Portable Wireless Content Solution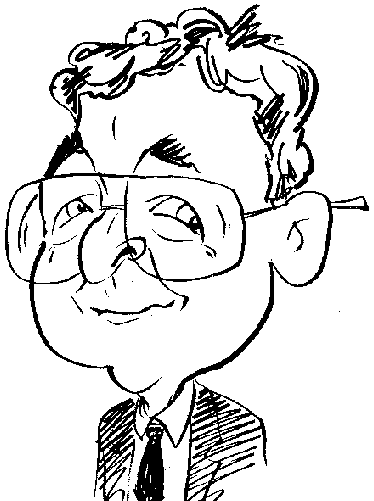 Review controls
It has been quite a while since I last had the opportunity to check out the performance of a device from Seagate. That over-long interval has now been brought to an end with the arrival of the company's Wireless Plus product. This offering promises to provide the user with the means of accessing their media data when on the move. As its title suggests, this product is based on Seagate developed wireless technology.
The Wireless Plus is a 1TB hard drive with built-in wireless technology encased within a black compressed rubberised shell with a plastic brushed matte silver top. An inlaid power button is located near the top of the unit's right side while two LED lights reside on the unit's front. In its normal portable state, when being used to store and stream data to appropriate devices, the Wireless Plus has dimensions of 87 x 126 x 20mm (W x L x H) and weighs just over 250g which means it could be slipped into a pocket for easy transport between locations. Also included in the box are a SuperSpeed adapter unit (more on this feature a little later) and a power lead with interchangeable 2 and 3-pin adapters.
On its own the Wireless Plus device could be considered little more than a storage device, admittedly one with some extra features, that really needs other devices to fulfil its role. These other devices could be a smartphone, tablet or any devices that has wireless connectivity. In order for the Wireless Plus to operate fully, you will need to download the Seagate Media app from the relevant App Store and install it on your mobile device. Mac users will need to go through one additional stage to complete this process. Apps are available for the Apple iOS family, Android and the Kindle Fire HD.
Adopting an almost Bluetooth style of approach, a blue LED, next to the green power LED, will first flicker and then hold steady to indicate the sequence of linking and linked status of the two devices. Once your smartphone or tablet is linked to the Seagate Wireless Network, you can run the app and this will lead you through a basic testing procedure to check that your mobile device can communicate and receive data from the Seagate product by playing some of the sample data that comes pre-installed on the Wireless Plus.
Having passed these simple tests, you can then proceed to add your own content to the Wireless Plus storage capacity. As mentioned earlier, included in the box is a SuperSpeed unit. This is an adapter which provides the Wireless Plus with USB 3.0 connectivity for faster transfer of data. To attach this adapter you need to remove the plastic front panel from the Wireless Plus device and then slot the SuperSpeed unit into the socket that is revealed. Supplied with this adapter is a short USB 3.0 lead for attaching to your computer. If you do not have a USB 3.0 port then do not worry as this latest USB standard is backward compatibility although you will lose out on the improved transfer speed aspect.
Using the normal conventions of your computer operating system, you can then select and transfer content from your main machine to the Wireless Plus storage capacity. Folders on the Wireless Plus have been set up for the different types of media (Video, Music and Photos) and it is advisable to stick with these rather than store content willy-nilly. Depending upon the amount of content and use of USB 3.0/2.0, this process could take up some time but there is always a cup of coffee and the biscuit barrel to keep you occupied.
The Seagate Media app interface allows you to switch between content categorised as video, music, photo, documents and recently viewed with the content being accessible from the host device or the Seagate Wireless Plus. After a short delay, while the initial data is read and transferred to your smartphone/tablet, the content will be displayed as large icons or in list format ready for your enjoyment.
According to Seagate, the Wireless Plus device should be able to stream content to eight smartphones or tablets. I have strong reservations regarding this claim following my experience with this product. While there were times I was able to stream content to a pair of Android tablets and get reasonable quality, this was not always the case. At times one tablet would happily play a video without any problems while there would be picture break-up, pixelisation and jerky sound on the second unit. Generally this would happen when streaming a movie rather than the small video clips supplied by Seagate.
Combining a music track with video streaming was fine however the creation of music playlists was another matter. According to the Help file, you need to create a play list by adding the appropriate (different for Apple and Android users) to appropriate tracks as you are shown a list of all the albums in your collection. After drilling down through these albums to select the tracks for your play list, it was very disappointing to discover there was no method of saving a play list for future use.
I did encounter one further problem during an early stage of the review process. Having set up links with my two tablets, the Wireless Plus device stopped communicating with either tablet. The Wireless Plus then refused to shut down when I pressed the power button. Even access the reset pinhole on the back of the device had no effect. The only solution was to allow the battery to run down, approximately 9.5 hours, before I was able to gain control of the unit by recharging its internal battery. This lock up only happened once as I was unable to duplicate the error.
The Seagate Wireless Plus is a nice idea but it performance left something to be desired. Streaming to multiple devices (even just two) was disappointing as was the play lists feature. Seagate has priced this product at £169.99.
http://www.seagate.com/gb/en/external-hard-drives/portable-hard-drives/wireless/wireless-plus/