A Wireless Headset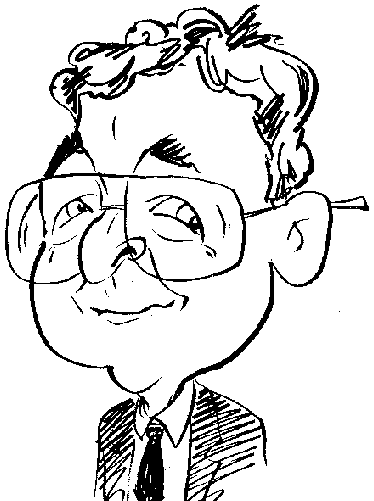 If you are a gamer, one of the hard core brigade, then you will appreciate the need for the appropriate tools that have been specifically developed to fulfil certain tasks. You need to purchase or build the system box with high-end components such as the motherboard and graphics cards and boost its performance with a gaming keyboard and mouse. You might also want to complete the line-up with a gaming headset. One such product is the Sound Blaster TACTIC 3D RAGE unit.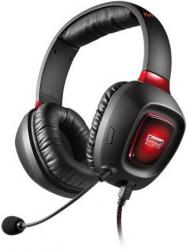 click image to enlarge
Developed by Creative, the Sound Blaster TACTIC 3D RAGE has been designed specifically with gamers in mind, although that should not preclude others from sampling its performance. This headset breaks what I thought was a rule for gaming peripherals. Rather than a tethered device, which is meant to give a faster performance, this TACTIC 3D RAGE offering is a wireless headset that comes with a USB receiver already paired to work with the headset. This receiver operates on the uncompressed 2.4GHz wireless band to ensure there is no time lag to interfere with reaction time.
The headset comes with a removable boom mike that is not the easiest item to fit into the appropriate slot on the left ear-pad. Also included is a cord-style USB lead, micro to standard, for charging the headset's internal battery, and a large folded sheet of instructions in various languages.
While the headset and receiver are meant to arrive in a paired state, my kit failed to live up to expectations. Fortunately a manual pairing set-up is simple as you just need to hold down two buttons, one the headset and the other on the receiver, until lights stop flashing. Creative obviously feel that manual pairing could well be necessary as details are included in the User Manual.
With an adjustable SpringSteel steel-core headband, leather-padded headband cushion and rotatable ear-pads with leather encased sponge padding, the TACTIC 3D RAGE is one of the most comfortable headsets that I have come across. The headset has a stylish appearance with pulsating SB Prism LED illuminated ear-cups. Whether playing and interacting via the noise cancelling boom mike with games or just listening to my collection of digital music, this headset delivered high quality audio output via its 50mm FullSpectrum drivers as long as you remain within a 10 metres radius of the source.
While not quite to the same high standard, especially when dictating using voice recognition software, the boom mike input was above average. Options are available from the left ear-pad to adjust the volume level and mute the boom mike which can be removed when not required.
Creative has produced a software package to go with this headset. This software is not included in the box and will need to be downloaded. This is becoming an increasingly popular method for companies to cut back on costs by shifting the onus on to the user to add a software element to hardware. Annoying the URL method in the Quick Start Guide did not exactly following the printed instructions and it took some searching before I was able to discover the appropriate download link.
The main element of this software package is the Sound Blaster Tactic (3D) Control Panel utility. The opening screen of this panel allows you to make adjustments to the volume levels for both the microphone and speaker. There are also options to save and export any changes you make to others if you are part of a game's team. There are also tabs to access other features such as SBX Pro Studio, Equalizer, Voice FX and SB Prism.
The SBX Pro tab lets you make individual adjustments to restore the "highs" and "lows" that are sometimes compromised by compression. You can add greater realism to the audio with SBX Sound while expanding low frequency tones with SBX Bass. Further options allow you to improve the sound of voices in games with SBX Dialog Plus and turn on a setting that attempts to balance the audio level delivered by various games and music tracks.
An Equalizer tab lets you adjust a range of settings to suit your listening preferences. You can also make your voice sound completely unrecognisable when delivered by the boom mike – great for confusing friends during a Skype call. This can be achieved with a visit to the VoiceFX tab. Finally there is an option to adjust the colour and intensity of the pulsating ear-cups.
Whether for gaming use, music listening or more general audio tasks, the Sound Blaster TACTIC 3D RAGE can give you up to 16 hours of untethered listening o a single charge. The headset delivers good audio quality and is comfortable to wear. Priced at £79.99, this headset has software for both the Windows and Mac platforms. Minimum system requirements call for a 1.60GHz processor with 512MB of RAM running either Windows XP (SP2) or Mac OS X 10.5 and later.
http://uk.store.creative.com/headphones-headsets/sound-blaster-tactic3d-rage-wireless/437-21328.aspx