Hands-free Communication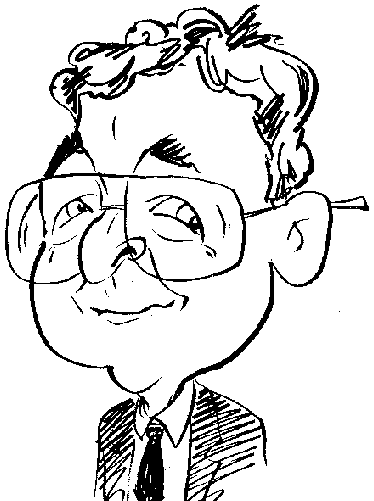 Review controls
Adding to its range of Bluetooth headsets, Plantronics has developed its M55 model.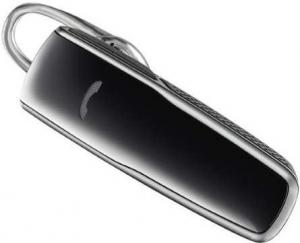 click image to enlarge
With its company name indicating its original roots in the aeronautical electronics field of business, Plantronics has released a new Bluetooth headset featuring DeepSleep technology. This is the M55™ model that has a claimed DeepSleep mode that lets the headset retain a portion of its charge for up to five months. Needless to say I have to confess that I have not tested this facility but I have no reason to doubt Plantronics figures with regards to the DeepSleep capability.
The M55 is a small, slightly tapered device, measuring 45 x 15 x 7mm (L x W x D) and weighing 8g, that is predominately lacquered black in colour with a silver trim. The detachable, translucent, plastic ear-piece allows you to fit the M55 to either ear. Also included in the box are a USB lead and a car cigarette lighter adapter for charging purposes plus a small multi-lingual Get Started booklet.
Setting up the headset is straightforward and helped in no small measure by the initial built-in routine and the fact that the M55 comes partly charged so that you just need to switch it on to begin the pairing process with your chosen first handset. Voice announcements provide confirmation as each stage of the pairing process is completed as you link the M55 to an iPhone, Android, BlackBerry or Windows phone. You will also receive voice alerts regarding elements such as talk time and battery level.
The M55 supports dual, simultaneous connectivity as you pair the headset with a second phone. When linking to a second handset, the process will need to be initiated manually by holding down the unit's Call button until an LED begins to flash red and white. The Plantronics device will automatically pick up communications from whichever handset is currently broadcasting an incoming call or music. As you would expect once a handset has control of the headset, it will automatically block any communication with the second paired device.
The Call button is a touch sensitive area on the outside face of the headset and its position is indicated by a telephone symbol. A volume level button and an on/off slider switch complete the physical controls. The on/off slider required some pressure and this ensure that the headset is not be accidentally turned on or off. It did take a little while before I was able to get to grips with the volume control with any adjustments tending to be slightly jerky.
There is also a microUSB port mounted at one end of the M55. This port is used for when you need to charge the unit's Lithium Ion Polymer battery. You should be able to get a talk time of up to 11 hours while standby time is rated at up to 16 days. A full charge can take up to two hours during which you are unable to use the headset.
Along with the just mentioned physical controls, the M55 headset also has built in support for voice commands. You can accept or reject calls with an appropriate voice command. This feature was able to understand my vocal commands without any problems occurring.
You can still listen to your music stored on your handset. However listening to music in one ear rather than two is not a task that I really enjoy but it is there if you need this feature. Incoming calls will interrupt any music being played. The music will then restart if the call is rejected or when it is concluded.
As mentioned earlier, the M55 headset features DeepSleep technology. This technology springs into action whenever the headset and handset are separated by at least 33 metres resulting in the Bluetooth connection being broken. When this situation lasts for 90 minutes, the headset goes into sleep mode so saving on battery power. A tap on the Call button will be required to wake up the headset.
Generally I found the M55 to be both comfortable and secure to wear. Audio quality was of a reasonable standard for incoming calls with a minimum of interference from outside influences. However as I prefer not to receive calls when I am driving, I have not tested the headset while in a car. Plantronics has priced the M55, which should be available from Amazon and other selected retailers, at £34.99.