Spy Gadgets Walkie Talkie Watches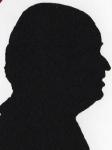 As with a lot of these gadgets they (or something like them) were first shown in films like various inventions developed by 'Q' in the James Bond films. However I doubt at that time they ever actually worked.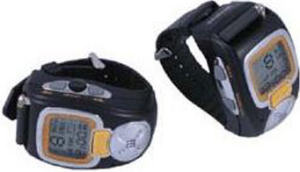 The box contains a pair of Freetalkie XFD-008 wrist watches. They are chunky and you need to wear one for awhile before you get used to it. Yes it does tell the time but the main point is that the watch is a walkie talkie. After a couple of days of wear you get to the bulk. The weight of each unit is 80grams so it's not that heavy just bulky.
The stated range is 'about 1.5miles' in the manual while the Spycather site says 'up to 3 miles' I certainly used them around half that distance without any difficulty. Of course today most people would use a mobile phone and then it would not matter if you were hundreds of miles apart but there are parts of the country where there is still no signal for mobiles.
The manual suggests 'compact two-way communications device that can be used to connect to family or friends at parks, shopping malls, sporting events, concerts and virtually any indoor or outdoor activity.
In Europe there are eight channels available in certain parts of the world this is over twenty. It does have ISO 9001 certification.
In the box you get two watches, two power supplies, two sets of earbuds and one 12 page small instruction manual. The LED screen is almost 2x2.5cm. It can display up to nine pieces of information.
First the channel number it is using, second transmit indicator (TX), third receive indicator (RX), forth volume setting (up to eight bars), fifth call tone (when unit is paging) sixth battery level indicator, seventh VOX mode, eight CTCSS channel display and finally 12 hour time display.
The unit itself wraps slightly round the wrist the maximum dimensions are 7x4.5x2.5 cm.
There is a call button below the LCD display with microphone and speaker below this, there are also four rubber buttons (two each side) a rubber bung also covers the charge hole that the power adapter fits into. This is also where you insert you earbuds and this action will override the built in speaker.
On the face of it an expensive gadget, however this is not really a toy, in remote areas a mile apart a conversation could be vital. Perhaps it could be used with an elderly neighbour.
It does need to be kept charged up and the initial charge is stated to be 12 hours.
This might be the must have gadget for parents and child or a certain age. However I suspect the child will soon prefer the mobile phone as a contact method.
The Freetalkie XFD-008 is available from www.spycatheronline.co.uk at £99.50.
http://www.spycatcheronline.co.uk/wristwatch-walkie-talkie-p-267.html