Doro PhoneEasy 624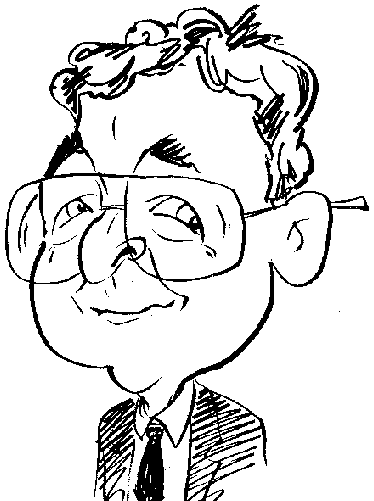 Review controls
Not everybody wants or needs a smartphone with all its "bells and whistles". There are many users, especially those often referred to as "silver surfers", who are more than happy to find their mobile communication needs adequately covered by a feature phone such as the latest addition to Doro's growing 3G feature handset portfolio. This new addition to the Doro catalogue is the PhoneEasy 624 model.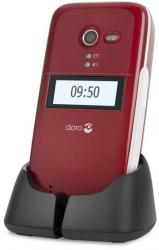 click image to enlarge
With dimensions of 102 x 52 x 19mm and weighing 104g (800 mAh Li-ion battery included), the PhoneEasy 624 is a clamshell unit with a metallic red outer casing featuring white trimmings. A charging stand, micro-to-standard USB lead, three-pin power plug, earphones with mute control, lanyard and User Manual are included in the box.
Centrally positioned on the front of the handset, when in its closed state, is a 40 x 15mm external display window that can show the current time and various status indicators such as a received message. This window is limited to a monochrome display and it can be reactivated when timed out by holding down the +/- controls on the right side of the unit. Arranged above this window are a couple of lights to indicate the arrival of new messages / missed calls and battery issues plus a 2MP camera lens and flash unit. Connection sockets for a headset and micro USB attachment are located on the left side of the unit while contact points for charging the handset when mounted on the charger stand. You can also charge the handset directly by using the micro USB port on the left side of the unit.
In its open state, the PhoneEasy 624 features a 49 x 36mm colour display capable of delivering a resolution of 320 x 240 pixels. While hardly an eye-candy feature, the screen is fine for the tasks to which it will be put as it displays wallpaper and text which can be set as normal or large style. The lower half of the unit contains the telephonic keypad and navigation options. A 4 x 3 alphanumeric keypad is headed by four buttons pre-defined for speed dialling, camera and SMS shortcut functions plus the standard call and end/power buttons. Completing this area of the handset is the usual Doro arrangement of soft keys either side of an up/down navigation pad.
The initial set up of this handset requires the back cover to be removed. Unlike some handsets which threaten to damage a fingernail when the back needs to be removed, this cover slides off fairly easily. Once the cover has been removed, you can insert the SIM card, optional memory card and the Li-ion battery pack. This Doro handset supports microSD and microSDHC formats to supplement the available 74.1MB of built-in storage capacity that was available to me on my review unit.
A set-up wizard will automatically run when you first turn on this handset. This wizard covers topics such as language, date and time, the Doro Experience (for remote access) and display settings within its remit. The wizard also revealed a possible glitch with regards to setting up the Doro Experience. As I had failed to put any money on the new PAYG SIM card I was using for the review, a connection to the Doro Experience could not be established. While this was no big deal, a problem arose when I was unable to stop this feature from continually trying to make contact. The only way I could find to stop the attempted connection was to remove the battery as there was no Cancel option for this feature. The wizard can also be activated at a later stage from the handset's Settings menu.
The Doro PhoneEasy 624 contains all the usual tools you would expect from a feature phone. You can make and receive calls with adjustable volume levels plus send SMS and MMS messages with or without predictive text. The handset's phonebook contains 500 positions with a picture option. A 60-position Call log will keep a record of past activities while a calendar has the ability to provide daily reminders for the forgetful members of society. Other features include a torch, FM-radio and a weather function plus a couple of instantly forgettable games.
Rather disappointingly, the unit's 2MP camera proved to be barely adequate. I often struggled to make out the targeted image on the viewfinder screen. Even with the flash activated, captured images were rather dark and of disappoint image quality.
As with all Doro feature phones, the PhoneEasy 624 has an Assistance button on the rear of the handset. This button can be programmed to send an appropriate automatic message to those on a special list. Once set up this feature can be activated by a 3-second or twice in a second press of the button. The phone also supports ICE for storing important medical information.
With its large style buttons and optional large text, hearing aid compatibility, emergency features and adjustable audio volume levels, this clamshell handset is certainly suitable for its targeted market sector. Better camera performance would have been appreciated while the Doro Experience glitch is only likely to affect those users who are using a SIM card with no credit on it. Available from sources such as RNIB and Boots Hearingcare, the Doro PhoneEasy 624 has been priced at £130 on a PAYG basis.
http://www.doro.co.uk/Products/Mobile-phones-and-accessories/Doro-PhoneEasy-6241/