Co Pilot on Android or iOS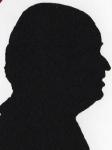 Not long ago most cars had a Sat Nav but now a dedicated system is just another device, a lot of people rely on the mapping on their Smart Phones here is something – slightly more than an App – from one of the big players in Sat Nav.
Installation providing you have a serial number is just a matter of downloading the main file to your SmartPhone I used Android but I am told there is a Apple version. Once the file is downloaded enter your serial number and then choose which part of the worlds variety of maps you want. I choose UK and Ireland and that is a far bigger download but this resides in the phone so each time you open the Co Pilot it has to load the App and then the maps so it does take a few seconds (I found around 20) before you can start using it.
The options once into it are to continue the last journey or set a new destination.
As with all Sat Navs I not only use them in car but also initially on buses and even trains which allow you fully concentrate on the display to see how it reacts, this is especially useful on a train where you are of course not always near roads.
If you know 'where what is' then a quick glance when driving should be enough. The spoken instructions should impart enough information but the next two movements are shown on the screen so you can position yourself in good time.
It comes with traffic updates and you are warned of delays and the approximate time they will involve.
So why would anybody driving a lot buy an App to replace their Sat Nav I cannot think of a reason. However anyone who does only the same journeys then an App based Sat Nav could be the answer. Anyone whose journeys are local and goes on the occasional long trip then an App based Sat Nav could well do the job.
Apart from my train and bus journeys to familiarise myself with the unit I have done a few journeys in the last couple of months using the Co-Pilot offering on my Android phone.
The information is easy to follow both with voice and even a quick glance at the unit, however the one thing you do not have is a cradle so positioning could be a problem. Of course if you have an adult passenger they can do the work for you.
Reading the display is as easy as that of a dedicated Sat Nav, it does tend to get a little warm on long journeys and of course it does impinge on the battery life. However in a car with a cigar lighter you can recharge while on the go.
I found battery life of both the Android devices were better than that of dedicated Sat Navs and getting five hours plus was possible for long journeys, I never got that with a dedicated Sat Nav not plugged in.
The Co Pilot works for those on two wheels and on foot as well as in a car and five hours of charge is probably longer than most bike or foot journeys.
CoPilot call their enhanced directions ClearTurn and knowing the second turn is very useful for both cyclists and motorists.
It is available for those with both iOS and android devices and the UK and Ireland versions are available for £19.99 from the link below. There is even a 14 day FREE trial available see the link below.
http://copilotgps.com/uk/personal/android.asp