PhoneEasy 614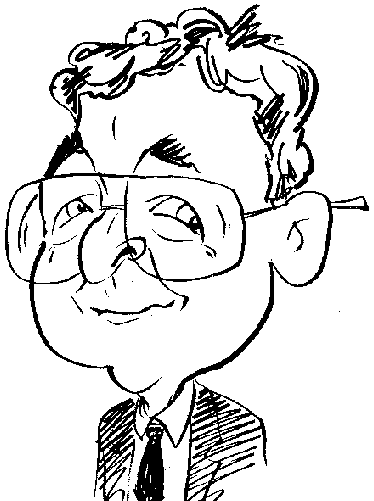 Doro continues to increase the functionality of its handset. Following the introduction of a camera with the last model I looked at, this time 3G technology is added.

click image to enlarge
Having checked out numerous Doro handsets in the past, this latest model, the PhoneEasy 614, is a first. In the words of Chris Millington, MD of Doro UK & Ireland, "we have taken our award winning PhoneEasy® concept and applied 3G technology to it" and the result is the PhoneEasy 614.
Black on the outside, this clamshell style of handset opens out to reveal a white inside (a bit like one of those biscuits that you are meant to pull apart, lick and then dunk in milk – or so I am told). Rather chunky in appearance, the PhoneEasy 614 has dimensions of 102 x 53 x 23mm (H x W x D) in its closed state and weighs 115g (battery included). LED lights indicating battery status and new message/missed calls decorate the lacquered front of the handset. A volume adjustment rocker is located on the right side of the unit while the left side houses a microUSB slot for charging and a 2.5mm jack socket for the supplied headset. The 2.5 rather than 3.5mm socket does mean that you will probably be unable to use your favourite headset.
Just above the removable back cover, you will find the usual Doro emergency button and the unit's loudspeaker. Slots are available in the battery compartment for inserting a SIM card and microSD, to supplement the available 48.7MB of internal storage, prior to adding the Li-ion 1000mAh battery pack.
Flicking open the clamshell unit reveals the keypad and a 48 x 36mm display with a resolution of 320 x 240 pixels. This screen can be set up to display the date and time plus symbols for various features and feedback items including messages, battery level and 3G availability. Images and text are clearly displayed at all times when the phone is switched on. However the LCD backlight is on a rather short fuse with the maximum time being permitted is set at one minute. This, I feel, might be too short a period for those elderly users who are the normal target for Doro handsets.
A standard 3 x 4 telephonic number pad has four buttons labelled A, B, C and D for speed dial use positioned above it. Arranged above this buttons are call and end buttons placed on either side of an up/down navigation rocker. Completing this bottom section of the handset are standard left and right soft keys separated by a SMS shortcut button which only seemed to take you to the correct location when activated from the home screen.
When charging this handset's internal battery, you have a choice of two methods. You can either attach the supplied lead with a microUSB plug at one end and a standard 3-pin plug at the other, direct to the handset or switch the connection to the supplied docking station. With the latter option you also gain the advantage of the handset being in an upright position so increasing its visibility when needed in a hurry. A fully charged handset should give you up to 11.5 hours of talk time and around 530 hours when on standby but remember by using the docking station the handset will be constantly recharging.
Earlier I mentioned the Doro emergency button which appears on all Doro handsets. This standard Doro feature can be set up to send an appropriate message to all those numbers stored in a special list. This list contains up to five numbers. You should avoid using official emergency numbers and concentrate on family and private emergency services to which you subscribe. The emergency feature will need to be turned on as it is turned off by default and can be activated by various methods. You can depress the button for three seconds or depress the button twice or three times within a second. There is an option that can be set which requires the recipient of the call to press the "0" key to confirm receipt in order to stop the alarm sequence.
All the standard features you would expect from a basic mobile phone are available with this Doro handset. When initially setting up this handset you have the choice of opting for GSM, 3G or an automatic setting with the phone switching between the two for the best service. There is a speakerphone facility, a call log with 60 positions and a phonebook capable of holding 300 entries. You can customise the wallpaper after a degree and make use of various ringtones with a visual ring indicator. For those who are hard of hearing, this unit has a hearing aid compatibility rating of T4/M3.
While not the prettiest or stylish phone going, the PhoneEasy is well designed with large keys and an easily readable screen. Priced at around £140 on a pay as you go contract, will suit those not in the first flush of youth.
http://www.doro.co.uk/Products/Mobile-phones-and-accessories/Doro-PhoneEasy-614/