A Doro Camera Phone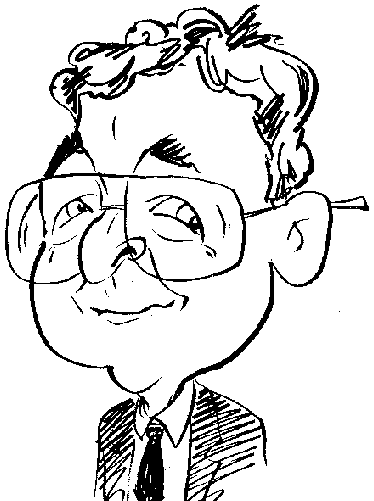 Review controls
Over the years I have checked out a number of Doro mobile handsets but this latest model does offer some firsts with regards to this handset's feature set.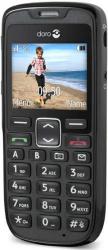 click image to enlarge
Unlike the various other members of the Doro mobile handset family, the Doro PhoneEasy 515 is the first Doro unit I have seen to have a built-in camera unit. As a result of the extra memory requirements of this photographic facility, especially with regards to storing the captured images, the PhoneEasy 515 supports the use of a memory card in microSD format. You also get Bluetooth capability.
Available in a choice of black or white (my review unit was of the former type), the PhoneEasy 515 is a candy bar style of handset. The unit has dimensions of 118 x 53 x 13mm (H x W x D) and weighs 82g including the 800 mAh Li-ion battery. When charging this battery you have the option of connecting the handset direct to the mains using the supplied USB lead with 3-pin plug adapter or mounting the handset on the supplied small charging stand that makes us of the same USB lead. The latter method can also prove useful in keeping the handset fully charged while in a clearly visible position.
Taking up approximately one-third of the front of the handset is a 31 x 39mm colour screen with a resolution of 176 x 220 pixels. While not high definition, this screen is adequate for viewing any images you may capture with the unit's camera. Following Doro's normal practice of delivering easy controls, you get a 4 x 3 telephonic keypad with clearly labelled, slightly raised large style keys. Separating this keypad from the handset's screen is an up/down control pad positioned between the left/right soft keys and the call/end buttons plus a couple of keys which can be assigned to speed dial numbers along with two others for activating the camera and sending SMS messages.
On the left side of the handset is a volume control rocker while the right side houses sockets for a headset and charging the unit when you opt for a direct connection. Doro has opted to go with a headphone socket that does not support the popular 3.5mm jack plug so you could be stuck with the supplied ear-bud style of headset that features an answer key to accept and end calls. Charge points are located on the bottom of the unit when the handset is mounted on the charging stand.
A torch is positioned on top of the unit. You will need to navigate through the handset's menu system every time you want to turn the torch on or off. I'm guessing that the reason for this less-than-friendly method of using the torch is because this feature will quickly drain the battery when accidently activated.
Along with providing access to the battery compartment, which also holds the SIM and memory card, the rear of the handset features both the camera lens and Doro's usual Emergency button feature. In common with other Doro handsets, the Emergency feature needs to be activated as it is turned off by default. The Emergency button can be set up to send an appropriate message to a user-specified list of contacts when it is depressed for three seconds or pressed two or three times within a second.
A Start-up Wizard will lead you through the process of making some initial selections when you first power up this handset. You can select from a choice of languages plus enter the current date and time. There are 20 ring tones with adjustable volume levels. Four theme choices are available but really they just offer you a white, black, yellow or blue background. For those who have impaired vision there is a choice of normal or large text.
As mentioned earlier, this handset has a dedicated camera button. This button serves the dual purpose of activating the 2MP camera module and capturing images. When lining up a shot, the standard up/down control pad can be used to increase/decrease the zoom level by single steps up to x4 while the volume rocker allows you to adjust the brightness level prior to capturing your image. Once you have taken a photo it can be easily added to a photo-book, used as your handset's wallpaper or sent to others via SMS or a Bluetooth connection. Even though there is no flash facility, I found that this camera is capable of capturing reasonable images in a variety of lighting conditions. Admittedly dark conditions do result in poor images but you can still make out objects.
The PhoneEasy 515 has a phonebook that allows up to 300 entries. Other features, not already mentioned, include a 60-position call log, image viewer, alarm, calendar, calculator and FM radio. This last item does require a headset to be attached.
While you are hardly likely to see too many users in the younger age group with this handset, it should appeal to those sometimes referred to as silver surfers who can now capture photos of their grandchildren on their mobile device. The PhoneEasy 515 should be available for around £85 SIM free.
http://www.doro.co.uk/products/Mobile-phones-and-accessories/PE515/