Doro PhoneEasy505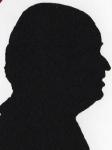 The first of a new range of mobile phones from Doro. Doro from Sweden now have a good range of both mobile and home phones. The latter are great DECT units, the former as the one here they produce easy to use units.
Buy Now!
Doro PhoneEasy505
Direct from Currys
only £49.99



click image to enlarge
Phones today from a number of major players are computers mainly and phones second. Doro however do not go down this path. In all probability the young will not be large users of these, such devices tend to concentrate on the basics and only recently have you been able to do more than call which includes sending texts.
While this does the basics it is intended mainly for those who have problems using more complex units. As an example the digits are larger, easier to read and this goes for the screen contrast, often those with less than perfect sight can struggle to read various fonts, Doro know this and theirs in clear and best of all you can change the colour of it and its background. Yellow is a colour (one of the choices) that is visible for most with impaired vision.
Of course vision and ability to press buttons are not the only problems people of a certain age tend to suffer as hearing – especially in the higher registers – tends to diminish and that's why Doro have a tone control as well as being able to output far higher volume levels than those produced by some other more popular manufacturers.
This is termed a candy-bar handset which has all its delights on display when in the pocket in theory you can spend a fortune when it dials unwanted calls – well no – as it has its own form of lock that stops unwanted dialling.
It is 12.6x5x1.6cm and weights only 96grams. The small screen displays a line of icons at the top, the time in digital format in the centre and finally the actions available from its two soft buttons at the base of the display.
Below this are sixteen keys. The top line green phone to answer, a toggle up and down to work through menus and finally a red phone to end or reject a call. Below this are four rows of numerals all well spaced apart.
The keys themselves are black with white numerals. The battery is a Li-ion 850mAh which can give four hours of continuous talk time and an amazing 500 hours in standby. All Doro phones are supplied unlocked meaning they can work on any network apart from Three which I am told does not accept the more basic phones.
While I believe Orange did support one Doro phone the likelihood is that most will be on pay as you go as users will probably not be heavy in texting or phoning and the main use will be to keep in touch with friends and relations.
Removing the back is simple as you just slide the back down, before inserting the battery place your SIM in position and then in all likelihood the back will never need to be removed again as the battery is charged in situ.
Like all Doro phones there is a button on the back that can then text up to five numbers – in sequence – for contact in emergency. This of course needs to be setup with details and it can be relatives, friends or even carers. It needs a steady three second push or two distinct pushes in a second to activate this very useful feature.
While this is a basic phone there is still an address book that can contain up to 100 contacts and of course Doro support ICE the standard that is one of the first things looked for by emergency services and can hold important information about allergies etc which in the first few minutes can be vital.
The Doro PhoneEasy 505 is available from the first link below for £49.99
http://www.currys.co.uk/gbuk/doro-phoneeasy-505gsm-pay-as-you-go-mobile-phone-11313851-pdt.html
http://www.doro.co.uk/products/Mobile-phones-and-accessories/PE505/