HTC Sensation XL Phone from Three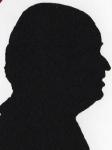 A lot of phones have naff sound and provide a naff set of cheap earbuds to allow you to suffer in private. Here the sound is better and they provide a set of Monster Beats by Dr Dre so listening to music can be a pleasure.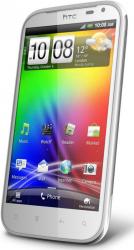 The HTC Sensation XL measures 13x7x1cm and weights 162grams. The phone is creamy white with a metallic look back only broken by the 'b' red circular logo.
Sound quality also includes that old fashioned thing that phones used to be for making calls and the caller always sounds clear, it is also possible to increase the sound level higher than with a lot of other such devices.
From the dimensions above you will realise that this is larger than a lot the plus is that the screen is larger at 10x6.2cm which is described as 4.7inches this is diagonal. While the screen is bright and clear the actual resolution is 480x800. While on a minus point lets have another there is no micro SD slot to give you extra storage. It comes with 16GB and unless you port a lot of movies onto it that is probably going to be enough for most.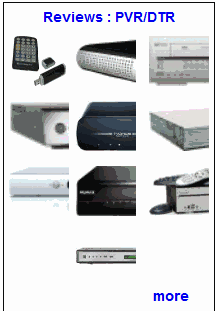 Going round the unit is quick as the top has on/off/standby button and to the left of this 3.5mm socket for earbuds. Towards the bottom of the left side a micro SD socket for charging and transfer. The right side has volume up and down. That's it everything else is controlled from inside the unit via the rather nice touchscreen.
The more cynical might wonder why provide good audio the answer is that HTC own the majority share in Dr Dre.
I never got to review the previous Sensation but I gather that had a 1.2GHz processor this goes one better by having a 1.5GHz dual core processor.
The camera on the rear is 8MP and it has dual LED flash so will give most pocket digital cameras a run for their money. For those video calls – such as Skype – there is a front facing camera of 1.3MP mounted just above the screen.
The large screen has another plus for those with larger digits the onscreen keyboard is just that bit bigger and therefore writing texts or emails is just that little easier and once you know it will produce what you want the digits work faster.
Over the years predictive text has improved and here I found in the main it knew what I wanted to say early in the words.
Of course in areas of poor or no phone signal you are still stuffed. Over the years I have found a spot where almost all phones drop the signal – this is not in the Lake District or on Dartmoor but between Clapham Junction and Earlsfield. Every time I am on a train phone conversations stop and hello hello is all you can here.

My unit came with Android 2.3.5 and this gives a total of seven screens and this is overlaid by HTC Sense and is rather slick. The Home Screen clock/weather app is a joy and when you wake it up the windscreen wiper tells you it's raining before you open the curtains. Unlike some Android units here you move your App to the circle to open rather than swirl the circle and then open the App.
The unit I tested was from Three until more phone masks are erected it can do nothing about Earlsfield but apart from that I got good reception and even when the screen only read one bar I was still able to have a conversation.
Doing my searches found the HTC Sensation XL at between £32 and £40 per month dependant on plan, or £409.99 on PAYG with £10 or £15 update and 'All You Can Eat Data' on the £15 update.
http://www.three.co.uk/Discover/Devices/HTC/Sensation_XL_with_Beats_Audio/Silver_White?s_search=prodsearch
http://store.three.co.uk/view/product/ql_catalog/threecatdevice/2411?priceplan=PAYG