A Phone for Adventure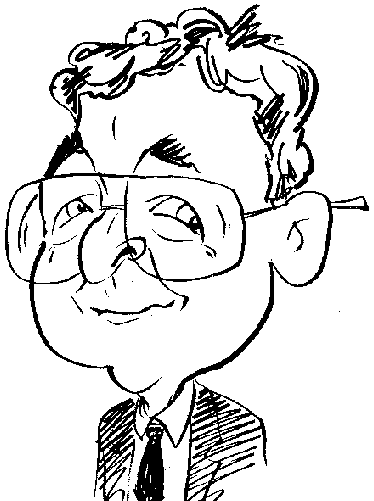 Review controls
When taking part in strenuous activities you might prefer to have an appropriate communication device with you/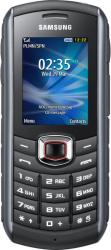 click image to enlarge
While one of the numerous modern stylish smartphones will be the preferred communication device of many as their day-to-day companion, there are some occasions when such a device is nor the most suitable. If you are the adventurous, outdoor type then you might prefer to have a more robust handset to hand. One possibility could be the Samsung Solid Immerse which comes with the promise of being built for strength and ready for adventure.
With dimensions of 121 x 43 x 18mm (H x W x D), this candy bar style handset certainly has a rugged feel to it that could inspire confidence. Despite its bulky appearance, the Samsung Solid Immerse is not too heavy at 118g (battery included). Predominately black in colour, the handset has segmented rubber panels running along both sides of the device plus a keypad that is made of a single piece of rubber. This keypad consists of a standard 4 x 3 alphanumeric layout of keys plus call, end/power, left and right soft keys arranged around a 4-way navigation pad.
Mounted above the keypad is a 2.0-inch colour screen. This screen has an anti-scratch coating for added protection and is capable of delivering a resolution of 240 x 320 pixels. Although rather cramped, the screen usually should cause no difficulties for most tasks.
The rubber panels on either side of the handset certainly help with gripping the phone in different conditions such as when it is wet or muddy. A concealed multifunction connection is on the right side of the unit. This multifunction connection is actually a microUSB port which can be used when charging the handset's battery pack and connecting the supplied ear-plug style headset. The dual functionality does mean that you will not be able to replace the supplied headset with your favourite earphones unless you have an appropriate adapter.
Located just above this small concealed compartment is a button for a feature which, while not unique, is not often found on a mobile communication device. This button is used to switch on/off a torch whose beam emanates from the top of the handset. You have to depress this button for a couple of seconds before the torch feature is activated. This feature could be used to help illuminate those dark places that the more adventurous types might encounter during their normal course of activities. Volume control buttons are located on the left side of the unit.
A 2-megapixel camera can be found on the rear of the device. No dedicated button is clearly indicated for this feature but it can to be launched by pressing the down button on the navigation pad or selecting the camera from the main menu. While the camera can capture still images and video clips, the quality achieved could well be disappointing with a limited zoom facility and no flash feature.
The battery pack (3.7V Li-ion), SIM card and microSD card, to supplement the 30MB of internal memory, all slot into a compartment at the rear of the handset. The cover for this compartment is firmly held in place by a screw that you will need to unlock. A coin or something similar will be required to unlock the screw. Batterylife should give around six hours of talk time and 24.6 hours on standby so embarking on a long trek with overnight camping might put a strain of this handset's battery.
The construction of this handset is such that it can handle itself in a variety of situations that can occur with the more energetic user. Accidents can happen and the Solid Immerse will withstand being drenched, dropped and caught in a dust storm. There are not the type of activities that would be appreciated by some smartphones.
When not being used to demonstrate its durability pedigree, this handset provides a range of communication and entertainment options. You can make and receive calls, connect to the Internet so that you can post updates regarding your latest adventures, listen to favourite music tracks and even play some Java-based games. However this handset lacks the power of modern smartphones. You could say its performance matches its appearance in that it is more utilitarian than fashionable stylish.
By shopping around you should be able to pick up the Solid Immerse for around £100 SIM-free and bring it out to play for those more vigorous excursions.
http://www.samsung.com/uk/consumer/mobile-devices/mobile-phones/bar/GT-B2710IKAXEU