A Phone for Exercise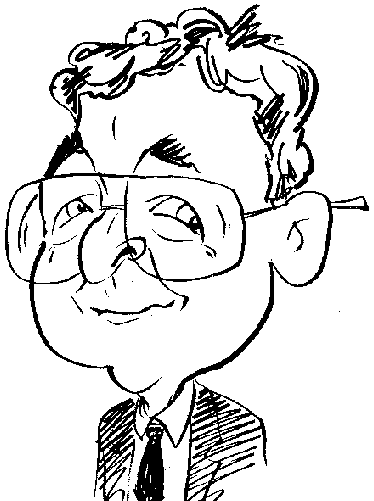 Review controls
Now I must admit that exercise is not one of my favourite subjects but I'm not averse to taking my mobile phone for a walk.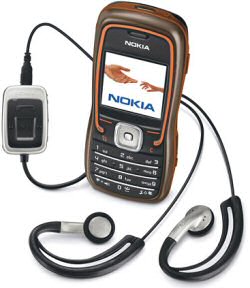 Mobile phones come in a variety of styles with collections of specific features that are designed to appeal to a particular market sector. For example the Nokia 5500 model, also known as Sport, is aimed at the more energetic and health conscious members of society by the addition of some exercise based features. That is not to say that the other types of features associated with mobile phones have been neglected.
Measuring 107 x 54 x 18 mm with a stainless steel, dust and splash resistant body, the Nokia 5500 adopts a fairly standard candy bar appearance with its front-mounted full-colour screen, navigation pad and illuminated key pad. A raised ridge snakes around the top half of the phone with its head and tail doubling as Call and End controls. Power is turned on/off using a small membrane style button, which I found rather fiddly to use, that sits alongside a flashlight feature giving off a rather weak beam.
Access to the power charger socket and headset connection is found in a concealed compartment at the base of the phone. Push to talk and volume adjustment controls are on the left side of the unit while the right side houses an extremely useful Instant Swap key which allows you to cycle through the main modes of phone, music and sport.
All the standard telephonic features are supported. You can make and receive calls and text messages with a predictive text option. This phone supports the sending of large messages by breaking them into segments; audio messages; and emails. Contacts can be managed as individuals or groups with specific ring tones and speed dialling keys assigned to appropriate contacts. There is also Web connectivity for those who signed up to the appropriate service.
This phone has a two megapixel camera. Various settings can be customised as you select from different qualities and resolution levels for still images plus length and resolution for video clips. The quality of captured images was acceptable and I was impressed by the ability to zoom in and out of a captured image - while not instantaneous, delays are minimal.
As is becoming increasingly standard, music has not been forgotten with the Nokia 5500. You can download and store tracks on the supplied 64MB microSD card. Playback can be achieved with various settings. There is also a FM radio feature, which uses the headset as an aerial, with support for those stations offering a Visual Radio service. A number of games, including a version of the popular Sudoku and a motion-sensitive marble manipulation puzzle, are included.
The Nokia 5500 comes with a belt clip attachment and carry-holder so that the phone can be easily transported in a vertical or horizontal position when on the move. Whenever you enter the Sports mode you will be presented with a general warning regarding possible risks that come with certain exercises. There is a recommendation that you should consult your doctor before undertaking a regular program of exercises offered by this phone.
With the Sports mode selected the phone will be able to monitor and record various activities using its built in pedometer. You can enter personal details such as sex, date of birth, height, weight, endurance level and heart rate when at rest and maximum level. Targets can be set; exercises planned; and records kept. Audible feedback can be provided during exercises by tapping the screen although you will need to have the headset attached in order to hear these progress reports.
The Nokia 5500 is obviously geared to take advantage of the current trend for healthy living through personal exercise regimes. However it has not neglected any of the other aspects of mobile telephony. Pricing without a contract should be in the region of £180 although the phone could be offered free with some deals.