A Phone to Scratch for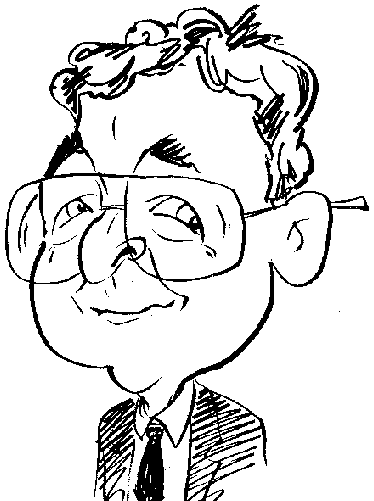 The latest LG phone has pretensions of being your personal DJ.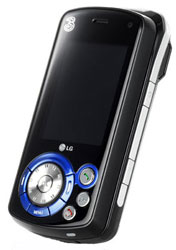 LG entered the UK mobile phone arena around three years ago. Since then the company has increased its mobile product portfolio to its current level of 35 models. One of these is the LG U400 unit which adds a 2.0 mega-pixel camera and DJ-style music compatibilities to its telephonic features.
This phone, at the time of writing exclusive to the 3 network, is predominately black with silver and blue trimmings. It is immediately obvious that the phone is rather receptive to retaining finger marks so requiring a regular cleaning schedule. This is a slider phone that measures 99 x 48 x 20mm (H x W x D) when in its closed state and weighs approximately 115g.
The front of the phone holds a 30 x 43mm (W x H) screen that is capable of displaying 262,000 colours. With a regular wipe away of finger marks, the screen provides a clean, bright display. Situated below the screen on the right are buttons for Call and End functions plus one that doubles as a key lock (long press) and back (short press). These buttons sit alongside a silver navigation wheel with a centrally positioned OK button. I was forever backtracking with this wheel as I tended to overshoot the desired target. Around the wheel is a blue frame containing two soft-menu buttons and one for calling up the main application menu.
The standard telephone number pad, as you might have guessed, is concealed beneath the spring-loaded slider mechanism (another opportunity to add more fingerprints to the device). Adopting a slight curved layout, the various number keys are flush to the phone's body. This makes dialling by touch alone, a little on the tricky side.
Positioned along the left edge of the LG U400 are a volume control rocker flanked on ether side by concealed slots for a micro SD card to supplement the 68MB of onboard memory (my review sample came sans 512MB memory card that I believe comes with the phone) and a proprietary headset connector. The supplied headset comes in two sections joined by a 3.5mm connection so enabling you to replace the ear bud section with your favourite headset if you wish. Neither of these covers used by the two slots was easy to remove.
Switching to the right edge of the unit reveals two buttons. The top button provides quick access to 3's music store with over 500,00 tracks available while the second button turns on camera mode with options for still and video capture. Image quality was perfectly acceptable.
Earlier I mentioned that this phone has DJ-style music capabilities. The LG U400 lets you try out your musical scratching techniques as well as selecting from 31 musical styles, 19 different instruments and five tempos. I must admit that the scratching feature left me cold but then I am of a generation that was told not to scratch as it would only make matters worse.
The phone itself is a 3G and Tri-band model allowing access to the delights of the Internet. There is support for Bluetooth plus features such as email, voice recording, memo taking, currency and unit conversion, and an alarm clock. Other standard phone features, such as contact lists and personalised ring tones, are included although surprisingly there are no pre-installed games to distract you from the phone's musical capabilities.
With its emphasis on its music playing capabilities, this phone will probably be of most interest to the youth generation. Pricing, as is usual with mobile phones, depends on the contract. Currently this phone is not available in pay-as-you-go mode so you need to select the most appropriate contract for your needs
http://uk.lge.com/prodmodeldetail.do?actType=search&modelCategoryId=07&categoryId=07&modelCodeDisplay=U400