T-Mobile Web'n'Walk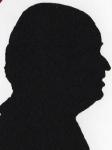 A mobile phone package that allows unlimited Web and e-mail use for a set fee on a monthly basis with pay as you tariff.
The model I was sent was an MDA that is a cross between a PDA and a mobile phone, this can do everything a standard Pocket PC can do it has a 1.3mega pixel camera built in and the model I saw even came with Co-Pilot navigation software and a Bluetooth GSP unit and unusually for me it worked without problem even the pedestrian mode.
However none of the items I have mentioned is the object of this T-Mobile service. It is the ability to browse the web and send and receive e-mails while mobile. You may say with the right kit this has been possible for a while, indeed it has and the unit I used was one such model. What is new is the ability to have this service available for Pay as you Go users. The basic idea is that for a fee you can browse up to 60 minutes in a day or for another price unlimited in a month. Either could be marvellous for someone who is normally office bound but on occasions needs access to both e-mails and the web when out and about.
Using the first module the maximum you can pay in a day is £1, yes no matter how long you surf the web - that's the whole web and not a few selected sites - your charge for that day cannot exceed £1 and if you only use it for a few emails in a day then your charge will be far less for that day.
The second choice is a flat charge of £7.50 a month and for that you get virtually unlimited e-mail and web browsing, as always check the small print as 'a fair use policy applies' but for anyone using the handset in a normal manner £7.50 a month is all you will pay to get and send e-mails and browse the web at any time for the whole month.
Once you have the service you want sending and receiving e-mails is almost as easy as on a PC, the MDA I used even had a slide out QWERTY keyboard, and while you would be unlikely to use it for writing a novel for the more mature like me it is a lot easier and quicker than using a mobile phone keyboard to send a text.
As for browsing the web the main barrier is graphics and on a lot of sites it is possible to turn these off so the actual information you require is easily and quickly available. Some sites even have special sections for people viewing on PDA's and for the purpose of this piece let's assume you have a PDA type device.
The MDA screen I used was all but 6x4cm and rotated easily between landscape and portrait this aided the display of items on the screen. It has built in Bluetooth and this enabled me to send information to other devices and the pictures I took were sent directly to a Bluetooth enabled printer.
This service from T-Mobile and an appropriate device such as a PDA or the MDA I used should allow the easy sending and receiving of e-mails the web part is probably down to the ability to extract text from graphics as otherwise viewing even a page can be very slow as a lot of scrolling would be required.
http://www.t-mobile.co.uk/Dispatcher?menuid=ctl_uc_switch&name=customerCategory&value=personal&nextpageid=phones_im_wnw_what&WT.mc_id=webnwalk&deeplink=webnwalk