A Musical Phone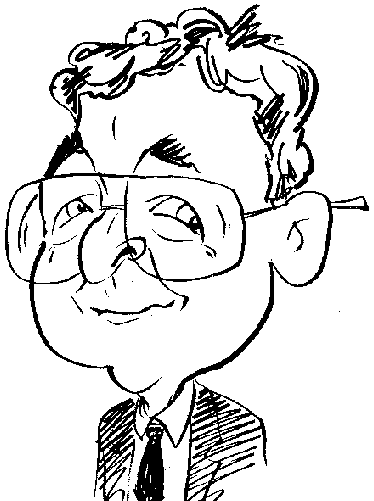 Although displaced by the iPod as the number one choice for mobile music, the Walkman refuses to lie down as its appearance in various mobile phones indicates.
Sony is well known for its style and entertainment expertise while Ericsson is seeped in the technology of telecommunications. Put the new companies together and one result is the Sony Ericsson W810i Walkman phone.
Decked out in cool Midnight Black, this Quad band (GSM, GPRS, EDGE 850/900/1800/1900) handset combines a Walkman music player and 2.0 megapixel camera with a full range of mobile phone capabilities. It is true to say that with this device you can communicate, capture memories and listen to your favourite tracks using a single device. All this functionality is packed into a fairly compact 100 x 46 x 19.5mm package that weighs in at less than 100 grams.
The W810i adopts a fairly standard layout with an alphanumeric keypad, joystick control plus various selection keys positioned beneath the colour 1.9 inch TFT screen. This screen is capable of producing a bright, clear display that is not going to disappoint users. Additional control keys are positioned both side of a device that is topped and tailed by the infrared port, power switch (definitely not designed for my fingers) and recharging socket. While on that particular subject, the W810i's battery provides up to eight hours of talk time and 350 hours on standby.
By default the W810i fires up with a distinctive orange screen which matches the Walkman logo and specific key for activating the Walkman aspect of the product. When you do switch on the device you are given the option of operating in phone mode (the Walkman key allows you to quickly switch) or to jump straight to your collection of music tracks. In order to ensure you have enough storage space for your music, Sony Ericsson supplements the unit's internal 20MB of memory with a 512MB Memory Stick Pro Duo which slots into the side of the device. This should give you enough space to hold 150 tracks.
Music can be purchased from over-the-air download services or transferred direct from your computer using the supplied USB lead and Disc2Phone software or by simply copying the relevant tracks to the memory card via a card reader. The Walkman player can handle video clips. Among the support file formats are MP3, MP4, 3GP, AAC, AMR, MIDI and WAV. There is also a FM radio feature built into this phone. You will need to connect the supplied hands-free lead to the phone as this acts as an antenna. I found the audio quality and radio reception to be better than I expected. If you get tired of listening to music then you can always try the two games supplied as standard - while hardly state of the art, they are entertaining.
The 2.0 megapixel camera with auto-focus can capture still images and video clips which can then be sent as an email attachment or using a picture messaging service. Zoom features plus panoramic and burst mode capabilities are included. Images can be displayed in a slideshow; enhanced using PhotoDJ; used as wallpaper or screensaver; and downloaded to a computer.
Of course, it goes without saying that you can use the W810i to communicate with others plus access the Internet. Individual ring tones; contact lists; a missed call feature; voice mail; voice control; and conference calls are all features available with this device. In fact you could spend many busy sessions trying out all the different features of this phone. Searching the Internet revealed that you should be able to purchase this phone on a pay-as-go basis for around £260 - naturally acquired with a contract the price will be a lot less for a communication device that should fit all your current needs..
http://www.sonyericsson.com/spg.jsp?cc=gb&lc=en&ver=4000&template=pp1_loader&php=PHP1_10376&zone=pp&lm=pp1&pid=10376