A Child-friendly Tablet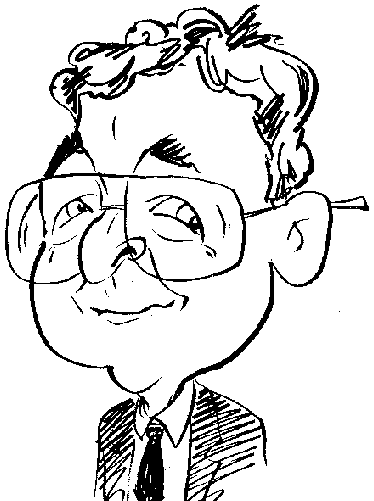 Review controls
The Kurio Tab 2 is a tablet that has been designed for young children to use. Arriving with the claim of being "the safest tablet for kids", the Kurio Tab 2 is a 7-inch Android device that is supplied preloaded with 40 educational and fun apps that should appeal to its targeted audience.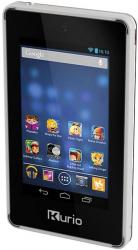 click image to enlarge
Providing visual evidence that the Kurio Tab 2 tablet has been designed specifically for young children is the presence of a protective, blue, compressed rubber jacket that fits over each end of the tablet. The back section of this jacket features cut-out areas so as not to obstruct the rear-mounted 2.1MP camera and a detachable plate whose purpose is to act as a stand for the tablet when it is inserted into a slot in the jacket. If necessary the jacket can be removed but it does serve a useful purpose.
As mentioned, the Kurio Tab 2 has a 7-inch screen. This is a capacitive touch screen model that does require a degree of pressure before it responds to the user. Like the vast number of such offerings, the screen collects finger smears like nobody's business. Buttons for power and volume adjustment are located at the top left corner of the unit while a micro SD card slot is positioned at the lower left corner. A front-mounted 0.3MP camera is situated midway on the left side of the product where you will also find a 3.5mm jack socket for private listening (you will need to provide the headset) plus a micro HDMI port (again no lead is supplied) and a micro USB port. In the case of the latter, you do get an appropriate lead for charging the tablet.
Kurio has gone with Android 5.0 (Lollipop) operating system. A quick check of the Settings app revealed that any Android updates might not be forthcoming as it stated the tablet operating system was up-to-date. This is despite Android 5.1 being currently available.
The Kurio Tab 2 is powered by a quad-core Mediatek MTK8127 processor with access to 1GB of RAM. Although the product's packaging claimed that 8GB of internal storage was available, my review unit stated there was just 4.95GB of storage space with just 1.99GB of space available to the user once Android and pre-loaded apps had taken their fill. Fortunately you can increase storage space up to 32GB with the inserting of a micro SD card. Plus there is also support for USB OTG (On The Go) whereby you can attach a flash stick containing media that can be access by the host device. However parents are unlikely to want their children to have access to this feature and this can be denied by blocking access to USB.
A three-second depress of the power button will start the Kurio Tab 2's boot up process as various housekeeping duties are carried out. Generally at this stage of the operation, a period of up to 45 seconds will then be taken up before you arrive at the lock screen. However the Kurio Tab 2 is rather on the slow side. It took a total of 1 minute 48 seconds from pressing the power button before being granted access to the tablet's content.
The Kurio Tab 2 will need to be set up by the parent as they first create their own profile which includes joining the home LAN and creating a Google account. This profile will be password protected. Individual profiles can be set up for each young member of the family who will have access to the tablet. If necessary then these profiles can also contain a password.
With a child's profile, information regarding the child's name, date of birth and sex will be required with an appropriate avatar being assigned. This avatar, or on-screen cartoon-like headshot, can be changed if necessary. As part of the profile, the parent can designate which apps will be available to the child so if you do not wish a particular child to have access to the internet then the browser client can be placed on the blocked list. A time control feature allows for specific authorised hours and daily play time to be set for individual days of the week. Web access is an important area and specific categories of sites can be blocked and filters used to help protect the child from unsuitable content.
As already mentioned there is an option to block access to attached USB devices and also not grant access to the Google Play Store. You could still allow access to the Kurio Kidoz Store which provides access to a range of apps that can be filtered for boy, girl or both with a chosen age. An account can be set up using an existing Google account with downloads requiring the child to have earned stars from playing other pre-loaded apps.
When being used by a child, the Kurio Tab 2 will categorise the available apps into different groups. Selected from a row of icons, the apps can be accessed from categorised designated as Favourites, Kurio selected, Games, Education, Media, Ebooks and Other. In many cases the apps will open in full screen mode with a downward swipe being required to access Android commands. With a number of the apps a message appeared stating that they required a latter version of the Play Store in order to run but this could be ignored without causing a problem.
Rather than the standard arrangement of the Home screen with icons running across the bottom of the screen, the Parent Home screen places its icons down the left side of the screen. These icons cover photos, browser, camera, apps, handouts, messages and child profiles. There is also an icon for switching between profiles.
The Kurio Tab 2 is a nice idea with specific settings for individual family members. The messages about an update were rather annoying and needs to be looked at along with the slow boot up process. Currently the Kurio Tab 2 is listed at £99 by Amazon.co.uk.