Multiple Device Charging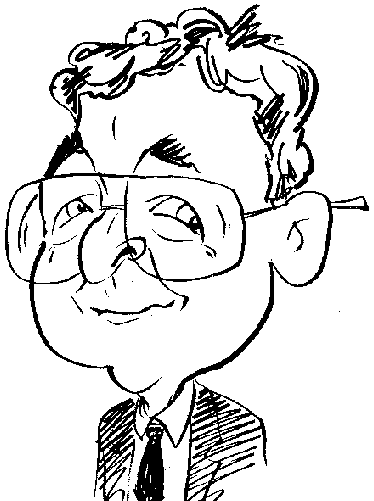 While queuing is an established practice, it is not one that is well received when we need to wait in order to charge a mobile device when there is just a single power source available. Sandberg believes it has a solution to this problem.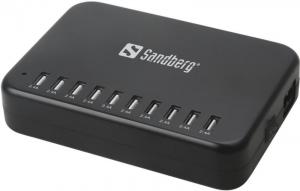 click image to enlarge
It was not so long ago that I checked out a product that allowed you to charge up to four separate devices simultaneously. This task was carried out from a single power point socket. While this would be fine for many users, there are those whose needs call for an even more extensive number of access points in order to recharge power hungry devices simultaneously. For this latter group there is the USB Master Charger Pro product from Sandberg, the company who, incidentally, produced the four port charging unit reviewed earlier.
This product has been designed primarily for use in locations such as an office, café, club or classroom. In fact in can be used anywhere where numerous people tend to congregate with their various mobile devices, of various types, that often require a top-up of juice. The USB Master Charger Pro is a fairly sturdy black box encased in plastic. Weighing 507g, this multi-charging station has dimensions of 156 x 109 x 33mm (W x D x H) which is a reasonable size considering the functionality on offer to numerous users.
A caution warning on the base of the box clearly indicate that this product should only be used within indoor and dry locations while being connected to a grounded power source to avoid the risk of an electric shock. This is common sense really. Leads are provided with two and three-pin plugs for connecting the USB Master Charger Pro to the power source so that it can act as a power conduit to attached devices.
Positioned on the right side of the box are the mains power socket an on / off toggle switch. The top of the box features a matte silver Sandberg logo that is centrally positioned. Beneath this logo is a row of ten USB 2.0 ports arranged across the unit. Situated slightly to the left of this row is a single LED which glows green to indicate when power is being received by the USB Master Charger Pro.
Each of the ten USB 2.0 ports are clearly marked as providing 2.4A to the attached device. This should be enough for any USB power device, even those that are particularly demanding when it comes to their feeding at the power trough. As a result you could mix iOS, Android, Windows units and devices such as those providing GSP functionality and digital cameras to the various devices for simultaneous charging.
Sandberg has taken the sensible option of not supplied any USB leads with the product with a resulting price increase. USB powered devices do tend to come with their own lead. I, for one, am particularly grateful for this decision taken by Sandberg as I seem to spend an inordinate amount of time untangling USB leads, whether micro, mini or standard type, that I have built up over the years and appreciate not needing to add to my collection.
Having congratulated Sandberg for keeping pricing down by not including USB leads, I do have one suggestion with regards to a possible enhancement that could increase the cost of this product. My suggestion would involve an LED aligned over each USB port. The LED would glow to show when power was being transferred. A non-glowing LED would indicate that the attached device was fully charged and could be removed to free up a port for another device that might be currently waiting for a recharge.
Sandberg has priced the USB Master Charger Pro at £88.89.
USB Master Charger Pro

| | |
| --- | --- |
| Input | 100-240VAC 50-60 Hz |
| Output | DC 5V 2.4A x 10 |
| Size | 156 x 109 x 33 |
| Built-in protection | OCP, OVP, SCP, OTP |
http://www.sandberg.it/product/USB-Master-Charger-Pro-10x2.4A