MiPower Power Tube and Remote Selfie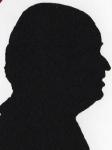 Two different products both designed to solve a problem. The first to give you power when your battery says no more and the second to let you increase the length of your arm or indeed to take a photo from somewhere remotely.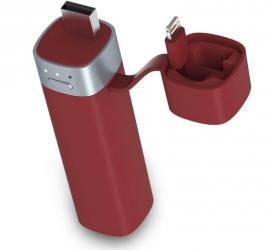 MiPower Power Tube
This is a trendy looking way to charge your latest 'i' device that uses Lightning.
It is 2.5cm square and 10.5cm tall. It weights 84grams. Mine was matt black with a silver effect band forming part of the flip off lid.
There is a 5cm lead in red emerging from a tad below the lid which is cleverly retained by the Lighting lead which in practice is only 4cm long meaning your device needs to be close. However when you close the lid the red lead forms a look that fits nicely over your thumb.
With the lid removed the full sized USB plug is revealed. Because of its shape it only contains the plug in one way.
The front has a push button – not quite flush – and above that three pin holes that have LEDs behind them that light white to show the state of the battery.
Within the box it comes in is another with the word 'Accessories' this consists of a large sheet folded numerous times to reveal a multi language User Guide and there is also a drawstring bag to transport your Power Tube in.
The Power Tube 3000 is a 3000mAh battery that delivers at 1amp and is available from the link below for £44.99
http://www.amazon.co.uk/gp/product/B00UJ1Y1B4?ie=UTF8&tag=gadge0a-21&linkCode=as2&camp=1634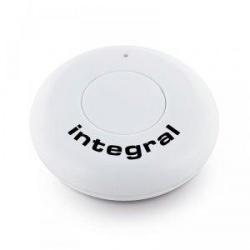 click image to enlarge
Integral Remote Selfie Disc
The Selfie Stick is now famous – or possibly infamous – for people using it to get a larger group in an image. It has one possible downfall its size, while these are often collapsible they are still often the size of a truncheon.
This Selfie Disc is 3x3x.5cm and fits in the smallest pocket.
Perhaps best of all it requires no App it just finds the Bluetooth on your device and you snap away so in theory your phone can be 'up to 15metres away' however I feel you would be more trusting than me to put it more than a couple of metres away from yourself.
Setting up is just three steps taking longer to say than do.
Press the button on the Selfie Disc for 5 seconds, release and SmartPhone will flash once.
Pair your phone with the code on the Selfie Disc card.
Navigate to camera mode, press the Selfie Stick and you have an image or video.
It really is that easy but if you need more instructions they are available on the link below.
The Remote Selfie Disc is available from the first link below for £6.99.
http://www.amazon.co.uk/gp/product/B00VAE9YKC?ie=UTF8&tag=gadge0a-21&linkCode=as2&camp=1634