Flash Fury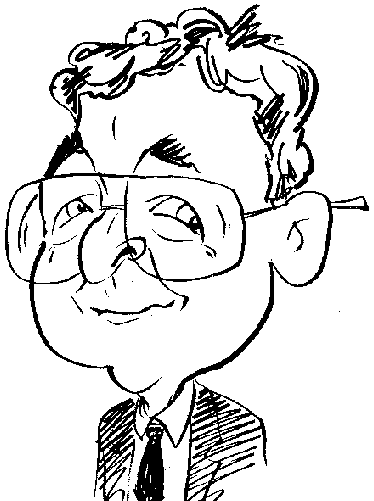 Review controls
Our data is often personal and we like to keep it with us when out and about. This next product offers to help in this respect.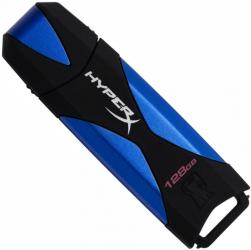 click image to enlarge
While the title of this next product might make you think of a comic book Super Hero character, I was a fan of Captain Marvel in my youth, and some might feel its functionality is such that there is a definite link in there somewhere. And of course there is the design emblem that could re-enforce the Super Hero connection but more on that a little latter. The FURY is, in fact, a product from the HyperX family of products developed by and released by the HyperX division of Kingston Technology Company Inc.
The HyperX FURY, to give it its full title, is a USB Flash Drive that has been developed as an entry level storage offering for games and other enthusiasts who are on a restricted budget. Its aim is to allow users to store games, music, photos, videos and files on a device that can be easily portable from location to location.
Supporting USB 3.0 (with the distinctive blue insert) and backwards compatible with USB 2.0, the HyperX FURY is available in three capacities. These are 16GB, 32GB and 64GB depending upon your storage needs and possibly your budget. As usual, while these flash drives are being marketed with the designated capacities, you do not actual get that figure for storage use. Some of the capacity is taken up by formatting and certain other functions, with the result it will not be available to the user. With my 16GB review sample, I was left with 14.6GB of storage space.
Each of the three capacities will be instantly recognisable by a coloured flash on the front of the unit. It is this flash that helps re-enforce the Super Hero connection as you could imagine it appearing on the chest of your favourite character. For the 16GB version the flash will be coloured red, the 32GB unit will have a blue flash while the highest 64GB capacity will have a black flash. I am not sure how this latter colour will actually work as the rest of the unit is also coloured black but perhaps the change from matte to reflective black will be enough.
In it's capped state, the HyperX FURY is more or less standard size for a flash drive with dimensions of 60.23 x 21.40 x 9.80mm. Weighing 8g, this flash stick is the type of device that could be easily slipped into a pocket or bag and it can be attached to a key right using the loop that is built into the unit's main body. Remove the cap can be quite a struggle until you discover that you do need to apply gentle pressure to both sides of the cap so that it will easily slide away from the main body.
This flash drive is compatible with a range of devices that offer USB connectivity to the user. Computers falling into the sphere of Windows, Mac or Linux come into its remit as do PS3™, PS4™ and Xbox 360. The table below shows when USB 3.0 and USB 2.0, with the appropriate port, are supported.
Support for USB connection

| Operating System | USB 3.0 | USB 2.0 |
| --- | --- | --- |
| Windows 8.1 | Yes | Yes |
| Windows 8 | Yes | Yes |
| Windows 7 (SP1) | Yes | Yes |
| Windows Vista (SP1, SP2) | Yes | Yes |
| Mac OS X (v10.6.x+) | Yes | Yes |
| Linux (v.2.6.x+) | Yes | Yes |
| PS4 | Yes | Yes |
| PS3 and Xbox 360 | Yes | No |
According to Kingston this Flash Drive is rated at 90MB/s for read and 30MB/s for write. I ran my own tests using a folder with 13.7GB of video files and then a couple of folders containing 33.7MB of photos. Tests were run using a USB 2.0 connection and a USB 3.0 connection on a Windows 7 Professional running on an i3 CPU rated at 3.7GHz with 7.0GB of RAM.
Speed Results for Writing and Reading Files to and From the HyperX FURY

| | Read 13.7GB | Write 13.7GB | Read 33.7MB | Write 33.7MB |
| --- | --- | --- | --- | --- |
| USB 2.0 | 7m 52s | 10m 44s | 9s | 13s |
| USB 3.0 | 3m 10s | 7m 55s | 5s | 8s |
My timings confirm that the HyperX FURY is faster when reading than writing whether the files are small or large.
The HyperX FURY comes with a five-year warranty backed up by free technical support. Checking out Amazon.co.uk revealed that the 16GB unit, used for this review, is available for £10.99. The 32GB model is priced at £17.42 while the 64GB version will set you back £31.60.