A Multifunction Battery Charger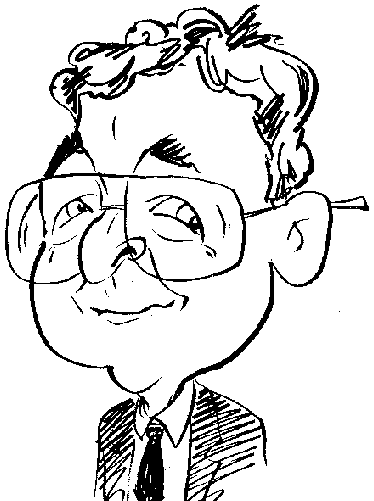 Review controls
When I am hungry I can be tempted by a snack (crisps and chocolate tend to head the list) but what do you do if your mobile device is hungry for power?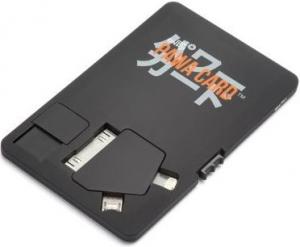 click image to enlarge
Mobile devices, as their classification implies, are at their most useful when you are out and about. They can provide you with facilities that you come to rely on where ever you are. However, despite the numerous advantages on offer, mobile devices can prove to be extremely annoying. I am referring to the "lack of power" syndrome as you are faced by a "dead device" when attempting to make a call or download some vital information. If it has not already happened to you then, without wishing to tempt fate, this kind of situation could be just around the corner. Of course you could take out insurance by investing in a battery charger.
There are numerous battery chargers, in various shapes and different capacities, currently available. The most recent such product to arrive for charging my various devices is the Pawa Card from Onaji (which is Japanese for "Same"). With dimensions of 92 x 58 x 4.9mm (H x W x D) and a weight of 33g, the Pawa Card is a little larger and slightly heavier than a credit card. However its size and weight is such that it can be easily slipped into a wallet, purse or pocket without causing any inconvenience to the user.
Based on a 500mAh lithium polymer battery, the Pawa Card offers the user mutli-connectivity options. According to details supplied by Onaji, the battery element of the product should provide the user with 500 uses. Not unnaturally, due to time constraints, I have been unable to test this particular feature. However I have no reason to doubt the veracity of this claim.
As mentioned the Pawa Card offers various connection options. The Pawa Card features an open-style USB connection for power input which can take an hour to fully charge the battery. This can be carried out using a computer or mains power with the appropriate adapter. The main part of this card's functionality is in the form of a three-in-one connector for use when charging different devices. This three-in-one connector has plugs for use with iPhone 4 or iPhone 5 series devices plus a micro USB plug for charging Android, Blackberry or Windows mobile devices. The multi-connection feature of this battery charging card means it can be used with a range of devices and does not lose its functionality if you change your mobile device.
When not in use, the various connection options fit into cut-our slots in the Pawa Card. It is a simple matter to press a connection and extract it from its slot and then use it as necessary. It can then be press back into the slot until it is needed again.
Along with its battery charging functionality, the Pawa Card has a couple of other features which might be useful in some circumstances. Built into the Pawa Card is a torch. While some people use their smartphone as a torch, this habit can have the effect of draining the battery power. I recently observed a boiler engineer using his smartphone in this fashion when checking out my boiler for a possible fault until I offered him the use of a traditional torch. The Pawa Card could provide the torch function. While you might expect that using the Pawa Card as a torch would drain its battery, Onaji reassures me that this is not the case as the Pawa torch only has a minimal hit on battery capacity. However I regard the torch feature as a gimmick.
In my opinion, of far more use is the Pawa Card's ability to allow the user to connect a mobile device to a computer and transfer data between the devices. You will need to connect the Pawa Card, via the standard USB option, to a computer and then attach the mobile device using the appropriate option on the three-in-one connection. You could then sync the relevant data.
A small slider switch on the side of the Pawa Card, positioned below the torch, allows the user to switch between three modes. In a central position, the card is in Off mode and available for its battery to be charge. Slide the switch upwards, towards the torch, and this will turn on the torch while sliding the switch downwards places the Pawa Card in Power mode for charging other devices. When using the card in this fashion you should be able to recharge your mobile device's battery by around 30% which will be fine for emergency use but not for long term use that other battery chargers offer.
The Pawa Card is priced at £19.99. Currently this product is available from Amazon and the Onaji online shop at www.myonaji.com.