iPhone Camera and Case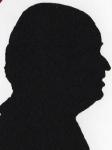 Two items that may suit those with a recent iPhone (it also works with a 5th Generation iPod Touch) a clip on camera to give both zoom and macro. Second a slip case that cleans your screen every time you place it in the case.
olloclip 4 in 1
I see from the olloclip web site that this should also work with iPhone 4 models but as I do not have one I would check before purchase to make sure.
It is an attachment that clips over the edge of your iPhone 5, 5S or iPod 5th generation device that gives four different possible views.
Connect the red lens one way and your compatible 'i' device has a fish eye view, switch it round and you have a wide angle view.
Add the other part inside the lens and you have a macro lens with 10x magnification and switch this round to get a macro lens with 15x magnification.
This all works with an App that you download from the iTunes store.
The link from the olloclip site to the iTunes store says it is optimised for iPhone5.
In the package is a double sided lens 2cm across, the overall size is 4cm and it clips over the top edge of your device. The macro part clips into the centre of it.
Each of the 10x or 15x lens can unscrew a small drawstring bag is provided for transportation of the lens when not fitted.
As far as I know this is the first olloclip device that has the retro ability to work with those of us who only own an iPod.
The olloclip 4 in 1 is available from the link below for £59.99 in a range of colours all with free delivery.
http://www.amazon.co.uk/gp/product/B00HVAQ8TY?ie=UTF8&tag=gadge0a-21&linkCode=as2&camp=1634
http://www.olloclip.com/4-in-1-iphone-lens/
Nuevue Leather Case
While I cannot say how well this fits its desired market of iPhone 5 or iPhone 5S I can say my iPod Touch does fit it rather well.
It is 13.5x7.5x.5cm the last without a device fitted in it.
Mine was black leather with red stitching on the edges and down the back, the Nuevue name is on the front and their logo on the back.
The inside is lined with a soft pink material which is coated with a substance that has a slightly strange smell but is not unpleasant.
The whole principle is that the device be it iPod Touch or iPhone 5 is a tight fit and so not only is the screen protected when in the case it also wipes the screen and back removing fingermarks and smudges every time the device is inserted or removed.
A simple idea that you always wonder why has no one thought of that before but it seems – to my knowledge – no one has.
The Nuevue leather case is available in Black, Pink, Tan or Tan with orange stitching from the link below for $56.99. According to their site they also do a version with a credit card holder built into it for $7 more.
http://www.nuevue.com/collections/iphone/products/leather-iphone-case-black