Pigs & Tap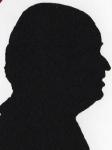 If anyone can guess what these two items are from the title you are clever. The first came from the Gadget Show in November and the second is another USB item but not from Hong Kong – where a lot of these items come from - but the UK.
PigChum
This is available as an orange dog, a blue cat or as I got it a pink pig complete with three piglets. The firm marketing them is OfficeChums.
A three port USB hub is not in itself that unusual – mind you it's the first pink pig I have seen – but the piglets are all micro SD card readers.
The 14cm long pig – or should I say sow plugs into any USB port, there is a 55cm lead hard wired from its back end.
The three piglets are 4cm long, below their eyes is a near standard USB port and below this is a micro USB socket. Turn the pig upside down and on its belly is a slider that expands or contracts the USB connection by 1cm.
With almost all phones and other such devices having Micro SD cards to store data it is another way to get the data to a standard USB port.
Each piglet's tail has a loop in it and there is a small lease in the box enabling it to be attached to a keyring or other such item so the piglet and perhaps more importantly any Micro SD card you insert in it to be moved safely.
While I have not lost my dislike of pink as a colour somehow it seems right for a pig. The orange dog or blue cat would have been preferable but that is just me.
The idea is a crazy gimmick that could have a use that may just be something that catches on.
The Pig Chum 3 Port USB Hub (with piglets) is available from the link below for £19.99
http://www.officechums.com/products/pig-chum
Power Tap
If you thought the item above was weird how about a Power Tap.
It is a USB socket at one end – you provide any lead you use – and a 13amp plug at the other all in the shape of a tap.
The maximum dimensions of the tap are 8x6x5cm when plugged into a 13amp socket.
On the front end is a twist handle that moves 90degrees. In the vertical position it is on and horizontal it is off. Assuming the 13amp socket is on then there is an LED on the front of the switch that glows red for off and blue for on.
Yes this is an undoubted gadget and there are numerous other standard 13amp plugs around with USB sockets on the face.
This is solely a fun device but it works and while I am sure numerous standard ones in an office environment go walkies everyday when people unplug them just to plug another item of equipment into the socket this would certain notice if not in position.
An ideal gadget for someone who has everything and best of all as it has a use it will get used.
The Power Tap USB Charger is available from the link below for £19.95