Sanitas and BIC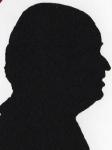 The first does sound like a toilet cleaner but is a brand sold by a supermarket chain of bargain price small electrical products, here an electronic toothbrush. Second a name known by all for ball point pens but here there is a twist.
Sanitas Sonic Toothbrush from LIDL
In October 2008 I told you about a sonic Toothbrush by Philips and I have been using it ever since. I have one problem the replacement brushes are very expensive. Here a LIDL own brand offering that is the same price for three brush heads and the toothbrush as a couple of brushes for the Philips.
In the UK while the names on every high street are Asda, Tesco, Sainsbury and Morrison look a little further and you may find a LIDL or ALDI.
Sanitas are a brand that seems to output at a bargain price through LIDL.
The toothbrusyh itself is 23cm tall and circular at the base 3cm across. The brush head is 8cm long and seems everybit as good at cleaning and removing plaque as those from Philips.
To recharge simply place on the spike on the base station that you plug into a power point. You know it is charging as the LED on the silvered face of an otherwise white product flashes.
Once charged a cleaning cycle is 2minutes which seems to be the standard and then it cuts out automatically so no need to count or look at a clock.
The unit has three settings 'Medium', 'Soft' and 'Massage'. A single button starts the cycle and another press moves to the next and so on. These are shown as LEDs Red, Yellow and Orange.
It is supplied with three heads so it could work for a family of three or keep your own teeth going for nine months. LIDL also do a pack of four replacement brushes for not a lot of money.
However like all the LIDL and ALDI offers you need to know when what is on offer as they are not carried all the time. Both companies will add you to their email lists which show what food and non food items are on offer for the next week.
You will need one extra item with a lot of the electrical things provided a shaver plug as they all seem to come with a two pin plug.
Of course the charge point need not be in or near the bathroom as the toothbrush once charged lasts a good time between charges.
I have been using this brush for two months and it still seems to give a good clean.
To join the LIDL or ALDI lists visit their websites.
https://www.aldi.co.uk/en/information/newsletter/
http://www.lidl.co.uk/cps/rde/SID-2DE95B0E-B919BA93/www_lidl_uk/hs.xsl/1281.htm
Next we have two different ball point pens one rather different to the standard found in any office.
BIC Crystal Stylus
This will look like any BIC ballpoint that has been around for a very long time. The same writing experience, the same removable cap. The other end will look a little different if you have more than a casual glance. First the plastic bung in the end has gone to be replaced by what will look like an erasure, however it is very soft to the touch and would probably be useless at rubbing out.
Its job is to touch screens on modern phones and Tablets.
The people who would really love this are the likes of a modern courier who normally lose the stylus provided and end up using the reverse end of a normal ball point or even worse the writing end so the screen soon gets marked and naff.
Just hold it as if you are going to write -using the wrong end- and your Smartphone or Tablet screen will remain pristine.
The BIC Crystal Stylus is available from the link below for £3.65 with free delivery, also available as a pack of three.
http://www.amazon.co.uk/gp/product/B00DVJHM1M?ie=UTF8&tag=gadge0a-21&linkCode=as2&camp=1634
BIC 2 in 1 Stylus
A slightly different design this is a one piece offering with build in pocket clip instead of the pocket clip being on the cap.
The ink tip is inside the body and remains there until you push down on a small recess in the side of the pen and then it is exposed to do whatever you normally use your pen to do.
Beyond the clip is the same soft rubber top that works as a stylus as described for the Crystal Stylus above.
It looks like a plusher pen with its metallic like top. However like most BIC offerings it does not seem to be refillable so if you write a lot it could be rather expensive, however if your main use is as a stylus then it could be an acceptable cost.
The BIC 2 in 1 Stylus is available from the link below for £9.70 with free delivery.
http://www.amazon.co.uk/gp/product/B00BJAQJLE?ie=UTF8&tag=gadge0a-21&linkCode=as2&camp=1634