Central Storage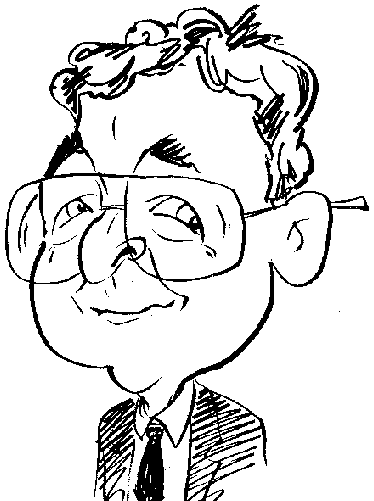 "Here, there and everywhere" is not just the title of a Beetles' song but it is also the approach that many of us take with regards to the storage of our digital content. You could have stored data on an internal drive, external hard disk, optical media, flash stick, memory card, the Cloud or, if you have been involved with computers for as long as I have, the various types of floppy disks. Offering a central repository for all this data is the stated aim of Seagate's appropriately named Central product.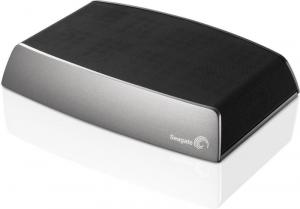 click image to enlarge
Acting in its role of a NAS device, the Seagate Central product joins your home network via a direct cable link to your router. Depending upon your storage needs, this product is available in capacities of 2, 3 or 4TB models with my review unit being of the latter type. Included with the NAS device is an Ethernet cable, power lead with a selection of adapters and a small Quick Start Guide consisting mainly of illustrations and a URL to an important web site.
Shaped like a mini plinth and with dimensions of 216 x 145 x 42mm (W x L x H), the Seagate Central is predominately black in colour apart from the brushed metallic grey front plate displaying the Seagate logo. Protecting the sides and top of the unit is a black mesh grill which does get slightly warm to the touch after being powered up for a while. A small LED sits on the top right corner and glows green to indicate when the Seagate product is ready fir use. Located on the rear of the unit are connection sockets for mains power, Gigabit Ethernet and a USB 2.0 port for attaching an external drive that is not part of the local network.
Often passing unnoticed with hardware is the base of this box. There are four rubber feet mounted on a perforated base with this combination providing non-slip and ventilation features. There is also a small metal plate displaying the product's serial number and Mac address. Both these pieces of information will be required at some stage so it is best to make a note of them prior to adding the device to your network.
Implementing the Central unit is just a matter of connecting the power lead and linking the Seagate device to your router. After a short delay of between two and three minutes, the NAS will be ready for use as indicated by a steady green LED. Using the supplied URL in the Getting Started Guide, you can then begin the process of personalising your device with a user-name and password plus create folders to go alongside the default public offerings of music, photos and videos which come with some sample files. Appropriate free apps can be downloaded for your iOS, Android or Windows smartphone and tablet for accessing this content remotely.
The Seagate Central interface features five tabs running across the top of the screen so that you can easily switch between different sections. The Home tab offers you the opportunity to view Getting Started information while the Users tab shows those who have been granted access while allowing you to edit their details and enter new users. The third tab deals with Facebook as you set up account details in order to allow for automatic downloads of content to Seagate Central. Services is the topic of the fourth tab and here you can make adjustments to features such as Remote Access, Seagate Mobile, DLNA and iTunes. The final tab is Setup which covers registration and other aspects of the unit.
While acting, in the main, as the accessible repository for your shared media, Seagate Central also offers a back-up service with specific share and save options. You will need to download this Seagate Dashboard software and install it. The installation will require the entry of the serial number mentioned earlier.
You can create backup jobs with user-definable settings. Options are available to select all non-system files on all local disks or narrow the targeted files to cover categories such as Personal, Document, Music, Picture, Video or select specific files. You can select the destination and opt for one of the scheduling options that include continuous, hourly, daily, weekly, monthly or an instant snapshot. A Restore option is available if needed. This back-up service, while lacking some of the features found in similar programs, performs adequately if a little slowly.
Seagate Dashboard also provides support for Facebook, Flickr and YouTube interaction. You can select an account to which pictures and videos can be uploaded for sharing with others. Links can be set for backing up content that is stored on Facebook and Flickr with an "auto save" setting.
Earlier I mentioned that Seagate Central does tend to get a little warm to the touch and this occurs even when its surface area is uncovered – admittedly during the review period we were in the middle of an oppressive heat wave. It was also noticeable, that during occasional quite periods in my work area, that a humming sound was omitted from the box. Fortunately the music I generally have playing while I work easily drowned out the hum.
Seagate has priced the 4TB version, as reviewed, of this product at £185.80. A quick check of the Web reveals that you are paying around £30 extra for the additional functionality offered by this NAS device and that is against Seagate products offering USB 3.0 connectivity. This NAS device is compatible with IE 9.x, FireFox 5.x, Chrome 11.x, Safari 5.1.x and later browsers running Windows XP and later or Mac OS x 10.6 and later.
http://www.seagate.com/gb/en/external-hard-drives/network-storage/home/seagate-central/