Presenting A Mouse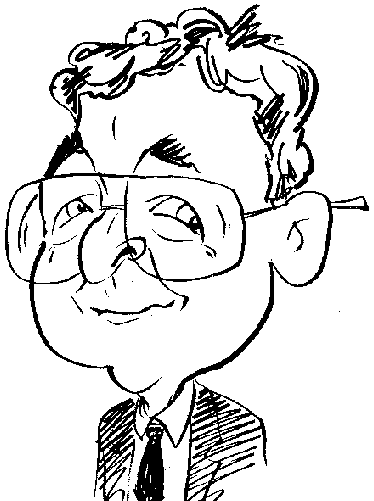 To many a mouse is just a mouse. It is a periphery that is used to guide your cursor around a screen and select appropriate options when necessary. However for some, a mouse can be a device that can be used to carry out different actions. Recently I reported on an IRIS mouse that could perform the duties of a scanner along with its more common features. Now it is the turn of Gigabyte to come up with a mouse that can double as a presenter's tool. It is the type of device that teachers and those who live and breathe PowerPoint presentations could consider adding to their must-buy list.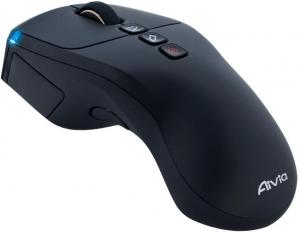 click image to enlarge
Arriving in a box large enough to easily contain a cut-down keyboard, this Gigabyte mouse goes by the rather impressive title of Aivia Neon. Opening this box reveals an almost presentation style of arrangement of a cloth covered insert with three cutaway sections. The wireless mouse sits between a pack containing documentation, cleaning cloth and USB extension lead on one side and a carry pouch on the other. Both the mouse and carry pouch are black in colour.
The Aivia Neon mouse brings together the usual functionality that we have come to expect when using a computer with a laser light pointer, basic on-screen highlighting facility and in-air control of your on-screen cursor. Positioned just beneath the standard arrangement of left and right mouse buttons, either side of a scroll wheel, is a column of three specific control buttons. Starting at the top, these three buttons can be used to activate a free-scrolling feature, the Aivia Painter software for basic drawing and highlighting tasks, and using the unit's laser pointer facility.
While the shape of this wireless mouse with its wasp waist might make it seem that this device has been designed for ambidextrous use, the positioning of one of its additional controls marks this unit down as more suitable for the right handed user. This control is positioned on the left side of the mouse where it can be activated by the right hander's thumb. This button is used when you want to control the cursor when the mouse is not in contact with a physical surface. Left handed users could struggle with this facility.
As mentioned earlier this Aivia Neon mouse is a wireless device. It can communicate with a Windows or Mac computer using a nano receiver which resides in the base of the mouse when not in use. You can either attach this receiver directly into a USB port or use the supplied extension lead if that is more convenient. It was noticeable that the initially pairing of the mouse and receiver was well over a minute on my Windows 7 64-bit system.
Gigabyte provides some additional software which can be used with the Aivia Neon mouse. This software needs to be downloaded from the appropriate page on the Gigabyte web site. As part of this software you get the Gigabyte Painter tool. This software allows you to add and remove embellishments to various on-screen displays such as documents, web pages and PaperPort slides.
This particular feature of the product could easily escape your notice as Gigabyte has failed to fully cover it in the supplied document. When you click on the Painter button on the mouse it activates the feature and gives the user access to a drop-down menu that can be accessed from the top right of the screen. The menu contains just three options which are, by default a straight line, circle outline and a rubber. However this feature is decidedly at odds with an image in the small User Guide which shows a 3 x 4 grid with various options.
Fortunately you can bring up this grid on-screen with a right mouse click on the drop-down menu. You can then substitute one of the available options for those that include a straight line, tic mark, choice of picture, plus a filled or empty circle and square. Your choice will replace one of the existing options. There are also options to select a particular colour or line thickness. When applied these embellishments are purely temporary as I could find no way to save them and they instantly disappear whenever the Painter feature is turned off.
Accessing the other features of the Aivia Neon mouse is more straightforward. When using the laser pointer facility you just need to hold down the appropriate button while you direct the red spot where you will. Holding down the side-mounted air-cursor button allows you to manipulate the cursor while waving the mouse in the air. Double-clicking this button lets you give your thumb a rest during lengthy session as the facility adopts a more permanent role.
As well as providing the link between the mouse and computer, the nano receiver is also used to recharge the mouse's internal battery. You need to open the battery compartment on the left side of the unit. This compartment slots over the nano receiver while it is still attached to the computer so that the battery can be charged.
Gigabyte are specifically positioning this mouse as a tool for presenters and those involved in education rather than the more general purpose user. I can understand this approach as this device would certainly be of value to such users. However I often preferred switching to my normal mouse for general purpose tasks when the other features of this mouse were not required. As yet I have been unable to track down any pricing information for this product.
http://www.gigabyte.com/products/product-page.aspx?pid=4423#ov