JumpDrive P10 Flash Stick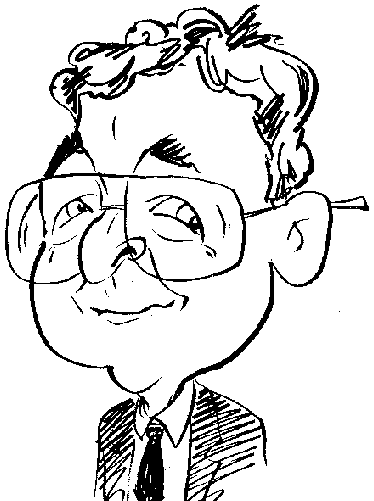 As data files become larger we need larger capacity portable devices to store the items we need to take with us between locations.


click image to enlarge
Along with its JumpDrive S23 flash stick family of products, Lexar has also developed the JumpDrive P10 flash stick range. Whereas the JumpDrive S23 range is being promoted as being one of the smallest USB 3.0 drives currently available, the JumpDrive P10's claim to fame is with regards to it being one of the fastest USB 3.0 flash drives that you can currently purchase. This marketing differential probably explains the use of the "S" and "P" designations with "S" standing for speed and the "P" for performance of their relevant device ranges.
Both these products have similarities and differences in their make up. In each case the JumpDrive S23 and JumpDrive P10 is a retractable unit whereby the contact element can be withdraw into the body of the unit when not in use to keep it safe from possible damage such as scratching and picking up dirt. Lexar has also made these products available in a range of sizes. The JumpDrive P10, which is the subject of this review, is available in 16, 32 and 64GB versions. My review sample is the 32GB unit. The final similarity is the inclusion of a key ring attachment to help ensure that the flash drive is kept secure when being transported between locations. A steady hand and good vision is required when adding this key ring attachment to the JumpDrive P10.
As mentioned there are differences between the two Lexar JumpDrive families and these are more pronounced. Rather than the difference colour schemes used by the JumpDrive S23 to indicate the various storage capacities available, Lexar has stuck with a single colour scheme for the JumpDrive P10. Whatever the capacity, the JumpDrive P10 arrives with a lacquered black front and silver backing. It has to be said that this approach gives the device a far more professional look to it that will definitely appeal to the business user.
Rather than the plastic of the JumpDrive S23, the JumpDrive P10 has a sleek metal alloy design giving a more substantial feel to the device adding to its professional appeal. The JumpDrive P10 does not try to complete on size as it longer, wider and thicker than the JumpDrive S23 series. Its dimensions are 64 x 22 x 10 mm (H x W x D) which is hardly gigantic while its weight of 25g is hardly going to overburden you when it is being transported between locations.
According to Lexar this JumpDrive P10 is capable of delivering a READ speed of up to 265MB/s and a WRITE speed of 245MB/s for the 32GB model under review. Not unnaturally I performed my own tests to check out the performance of the JumpDrive P10. In order to compare my results with those I achieved with the JumpDrive S23, reviewed earlier, I used the exact same files based on the same computer system running a 64-bit version of Windows 7 Professional with a 3.07GHz processor with 3GB of RAM. The sole difference between these tests was that I was forced to use, due to circumstances beyond my control, a different USB 3.0 port for connecting the JumpDrive P10.
The transferred files were grouped as Documents, Images, MP3 tracks and Videos. Apart from the MP3 tracks which were stored in various folders under the main root folder, all the various files were stored in their own separate folder for easy selection. Both the READ and WRITE operations were carried out using the standard Windows Copy & Paste feature. I have included the results I achieved with the JumpDrive S23,
for those who may have missed my earlier review, along with the JumpDrive P10 results in the tables below.
JumpDrive P10 Read and Write Speeds

File type

Size

Number of files

Read

Write

Word Documents

16.9MB

568

3 seconds

14 seconds

Images

45.7MB

76

2 seconds

3.5 seconds

MP3 tracks

4.32GB

1382

116 seconds

112 seconds

Videos

11.2GB

15

179 seconds

191 seconds
JumpDrive S23 Read and Write Speeds

File type

Size

Number of files

Read

Write

Word Documents

16.9MB

568

5 seconds

15 seconds

Images

45.7MB

76

3 seconds

4 seconds

MP3 tracks

4.32GB

1382

93 seconds

160 seconds

Videos

11.2GB

15

177 seconds

285 seconds
While the JumpDrive P10 was able to outperform the JumpDrive S23 in most categories, there were a couple of exceptions when it came to reading data. It does seem that the JumpDrive P10 is not quite as successful when it comes to reading the larger variety of files. However even with this criticism, I was generally impressed with the performance, especially when writing data, of the JumpDrive P10. This performance does come at a price premium. A quite check of the Internet revealed that the JumpDrive P10 is available for around £60, the 16GB version is available for around £35 while the 64GB model will cost £113.90.
http://www.lexar.com/products/lexar-jumpdrive-p10-usb3-flash-drive