Sparkling Teeth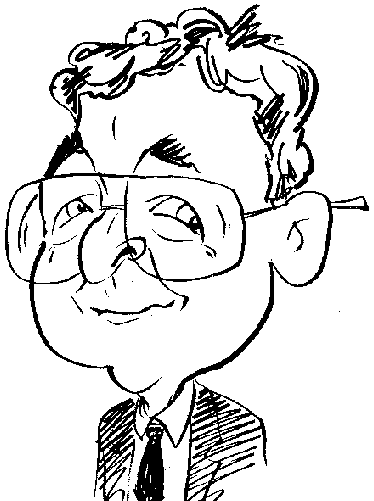 A visit to the dentist does not rate high on my list of favourite tasks. As a result I am always on the look-out for ways of keeping my teeth and gums in a healthy state.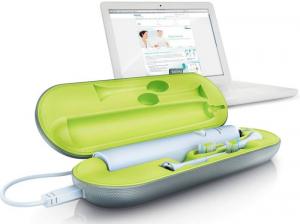 click image to enlarge
Diamonds, for James Bond fans, are forever. These precious stones are also, according to a classic Hollywood movie, "a girls' best friend". Now, so Philips informs me, diamond (note the switch to the singular from the plural) is the latest high standard of oral cleanliness that is available from the company's new electronic toothbrush. This product is the new Sonicare DiamondClean toothbrush that comes with the claim of being able to remove up to 100% of plaque from hard to reach places while improving gum health within two weeks of regular use.
In common with some other Philips Sonicare toothbrush models, such as the FlexCare + reviewed recently, this DiamondClean unit has a choice of cleansing modes. You can cycle through these modes by the simple process of pressing the on/off button and watching as each mode is lit up on the front of the toothbrush handle. There is also an Easy-start option that has been designed to help new users come to terms with the high-speed Sonicare experience. Easy-start, which can be deactivated by holding down the on/off button for two seconds (a single beep indicates when the feature is turned off while two beeps means it is turned on), will gradually increase the sonic power over the first 14 brushing operations.
Switching the toothbrush on automatically puts you in clean mode. This will give you a 2-minute burst of activity, interspersed with four beeps to indicate when you need to direct the toothbrush towards another area of the mouth. After the two minutes the toothbrush turns itself off. You can switch to other modes by multiple presses of the on/off button. You can select from a 2-minute 30 seconds whitening and brightening session, a one minute quick polish, a more substantial 3 minutes of gum care which combines the standard clean process with massaging of the gums, and finally a two minute session of gentle cleaning for those with sensitive teeth and gums.
Each mode has its own distinctive sound which can be a little off-putting for those switching from a traditional toothbrush or a competitive product. My cat, in particular, was not particularly fond of the sound of this toothbrush especially if he was busy perfecting his sleeping technique. In revenge he attempts to get his own back my waking me up early in the morning.
While other Philips toothbrushes I have looked at in the past have come with one, or sometimes two, plastic stands that act as the charging docking station, this new Sonicare DiamondClean model adopts a different approach when it comes to the charging process. In fact you get two methods of charging the unit depending upon whether you are either at home or on your travels.
When charging this toothbrush in the comfort of your home, you are provided with a metallic base permanently attached to a lead with a two-pin plug plus a drinking glass. This glass sits on the charging base and acts as a holder for the toothbrush as it is charged through the use of conduction technology. It is recommended that only one toothbrush is charged at a time. When not acting as the charging holder, the glass can be used for rinsing your mouth after a clean session.
As you may not wish to take the charging glass with you on your travels in case it breaks, Philips has provided a second method of charging the toothbrush. Included with the product is a rigid travel case which, like the glass, has dual functionality. Not only does it provide storage containment for your toothbrush plus other accessories including the standard compact brush heads with diamond-cut tuft formation, but it is also a charging device.
At one end of the case is a mini USB socket. An appropriate lead and 2-pin adapter plug is included with the product so that the travel case can be attached to the mains or a computer for charging purposes. As Philips suggest that a full charge will provide up to three weeks of standard use, you might not need these travel charging methods but it is comforting to know they are available if required.
Once you get use to the tingling effect cause by this toothbrush and its high pitched noise level, then this toothbrush can provide a valuable hygiene service for your mouth. I say "valuable" because Philips has placed a RRP of £250 on this product. Fortunately, at the time of writing, Amazon was selling this product at a far more reasonable £125.
http://www.philips.co.uk/c/electric-toothbrushes/139853/cat/#stab=4&prd=2