Snow Crossbow & Smartouch Gloves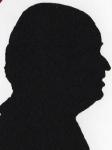 Here are two items the first for children wondering how to best spend their Christmas money a Snow Crossbow that can fire up to 60 feet, second something for the parent who goes outside to supervise the child a pair of touchscreen gloves so they can still use their Smartphone device while they are freezing.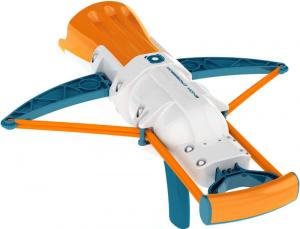 click image to enlarge
Wham-O Snow Crossbow
It is 50x32x16cm and is predominately white but with orange and blue so it should still be visible if dropped in the snow.
Regular readers will have already seen my look at an Aqua Crossbow from the same company that was well received by younger users on 21st October. I am sure most parents will have reservations about both these objects.
I am pleased to say that so far this winter where I live has not yet had the conditions to try it, but snow often comes in February so the children I tend to offer the chance to test such items will no doubt wish that it does snow.
Here I can only talk about construction, the mechanism seems solid without being brutal and providing snow is used then no real harm will come to anyone hit by the balls it propels. Let me make it clear that it is sold as a target game with a vinyl target being supplied. However I can see younger siblings relishing the chance to get a blow in on their older and probably larger brother or sister and kids being kids a moving target is a lot more fun.
The propellant is a mechanism that is a very large doubled rubber band which the instructions say will send ball up to 60 feet.
It is sold with an '8+' age range on the box and to be fair the manufacturers there is a warning on the box to never launce at other people and only to use in an open area and it adds that adult supervision is strongly recommended.
The Wham-O Snow Crossbow is available from the link below for £29.69 with free delivery.
http://www.amazon.co.uk/gp/product/B009GYN69S?ie=UTF8&tag=gadge0a-21&linkCode=as2&camp=1634
http://www.wham-o.com/product/arctic/10313.html

click image to enlarge
Totes SmarTouch 33086BLG Gloves
These were not actually supplied to me as a review item but a gift at the time of Windows 8 launch by a PC manufacturer.
If you are outside having to take your gloves off to use your smartphone screen often negates the advantage of having gloves.
I did see a similar pair of gloves in the summer from a manufacturer at their Christmas In July event but despite a reminder they never sent me a pair to review. I can say that I have been using these on all my early starts for the last couple of months and my fingers have remained nice and warm while I am still able to use my smartphone.
In fact I have even been known to use them typing at my keyboard on a cold morning. Both thumbs and the fingers next to them have the special fabric woven into them to allow the screen in such devices to respond as if it was your finger or thumb.
My pair were men's but they also do a lady's version, the same but a little smaller to suit a lady's hand.
Unlike some gloves that seem to be to short these cover the whole wrist and in fact are 24cm from the top of the middle finger to slightly elasticised back of the glove and I found they covered my jacket sleeve of tucked in as required.
The Totes Isotoner SmarTouch Mens Knit Touchscreen Gloves (33086BLG) cost £14.99 from link below.
http://www.totes.co.uk/product/35123/smartouch-mens-knit-touchscreen-smartphone-glove/